Main content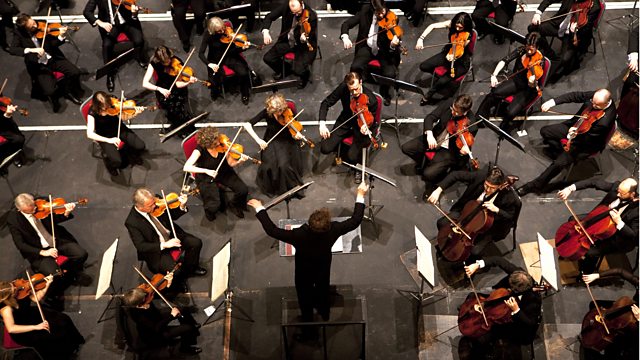 Bridging the Atlantic
Elim Chan and the BBC National Orchestra of Wales perform Elgar's Enigma Variations and Anna Clyne's This Midnight Hour. Joanna MacGregor is soloist in Gershwin's Piano Concerto.
Live from Brangwyn Hall, Swansea
Presented by Nicola Heywood Thomas
Elim Chan and the BBC National Orchestra of Wales explore both sides of the Atlantic in a programme of dramatic contrasts. British-born, American-based composer Anna Clyne launches the concert with her 2015 work This Midnight Hour, which is based on two night-time poems; Baudelaire's 'Harmonie du soir' and Jimenez's 'Music'. Joanna MacGregor joins the Orchestra to perform Gershwin's inimitable Piano Concerto, which conjures up his native New York. Commissioned immediately following the success of his Rhapsody in Blue, it sizzles with Gershwin's typical flash, and is steeped in the jazz of the era. To conclude, Elim Chan leads the Orchestra through Elgar's quintessentially English portrait of the "friends pictured within", his Variations on an Original Theme, nicknamed the Enigma Variations for the puzzle which the main theme poses—is that theme a countermelody to a popular tune as Elgar suggested? If so, what is that tune?
Anna Clyne: This Midnight Hour
Gershwin: Piano Concerto in F major
8.20 Interval Music
Elgar: Variations on an Original Theme (Enigma)
Joanna MacGregor (piano)
BBC National Orchestra of Wales
Elim Chan (conductor)
Featured in...
We broadcast more live and specially-recorded concerts and opera than any other station.