Main content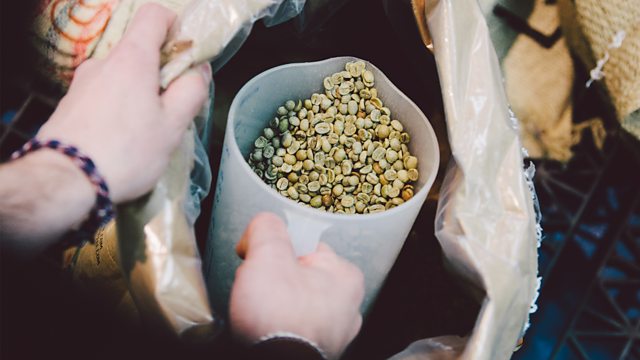 From Crime to Coffee
A listener on cutting re-offending rates of young prisoners. iPM, the news programme that starts with its listeners. Email ipm@bbc.co.uk. Twitter: @BBCiPM. Presented by Luke Jones.
iPM listener, Aiden, shows us round the business he set up in a prison, roasting and packaging coffee at Feltham Young Offenders Institute, South West London. He wants to give the young men working with him experience and skills they can use when they're released, and the prison governor tells iPM it's schemes like this that help cut re-offending rates.
Also - Jonathan Dimbleby reads our Your News bulletin.
iPM is the programme that starts with your story - email iPM@bbc.co.uk
Presented by Luke Jones. Produced by Cat Farnsworth.