Main content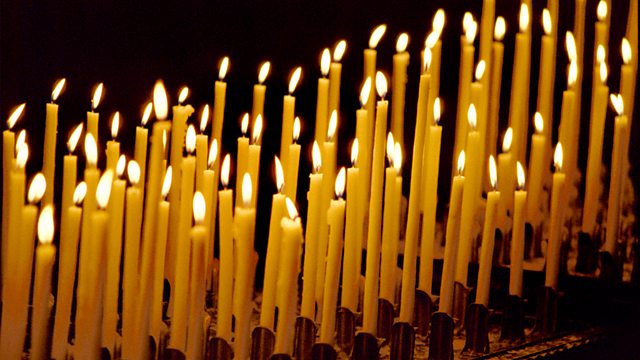 16/03/2019
A reflection and prayer to start the day with Pádraig Ó Tuama, Leader of the Corrymeela Community in Northern Ireland.
Last on

Script
On this day,  597 years before the Common Era, the great city of Jerusalem fell.
It was captured by the Babylonians.
The Babylonians had been taking cities for years. Their king was Nebuchednezzar II, who, for a short period, restored Babylon's name as a place of empire. Under his rule, cities were ransacked.
People were brought from all over, people who thought their own gods couldn't hear them when they were removed from their land.
I heard once that some people who were taken from Jerusalem brought earth in their pockets, so that their God could hear them in their exile.
"We hung up our harps on the trees and wept, for how can we sing a song of God in a foreign land?" the Psalms lament.
The citizens of Jerusalem were in exile in Babylon for about 70 years. It was a time of intense change.
Then, like many empires, the great empire of Babylon fell. What once had seemed so huge collapsed. A new king was in town, Cyrus, king of Persia.
This has been the way for centuries. We are in time — and in time we see great giants of powers rise. And then — later in time — those empires crumble, things fade. The things they crushed remain crushed. New things emerge.
God
You are in time
And we believe time is from you.
We who are in the present day of history
Observe the powers, the dynamics of the day
Knowing that one day they will change
But today,
They remain strong.
Give us strength to be brave
In days when it feels
Everything is ending.
Amen.

Broadcast