Main content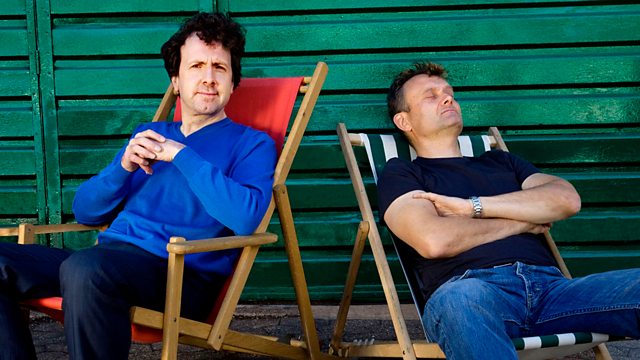 Steve Punt and Hugh Dennis present the week via topical stand-up and sketches
Featuring Darren Harriott, Ivo Graham, Jess Robinson and Luke Kempner.
BBC Studios Production
Steve Punt and Hugh Dennis present the week via topical stand-up and sketches
Alongside our look at a packed week in Westminster, we are joined by Darren Harriott (who gives us a guide to Online Terminology), Ivo Graham (who goes to the match) and Jess Robinson (who has definitely forgotten something).
Cast Member: Luke Kempner
Written by the cast with additional material from Liam Beirne, Sarah Morgan, Catherine Brinkworth and Aidan Fitzmaurice.
Production Co-Ordinator: Sarah Sharpe
Producer: Adnan Ahmed
BBC Studios Production