Main content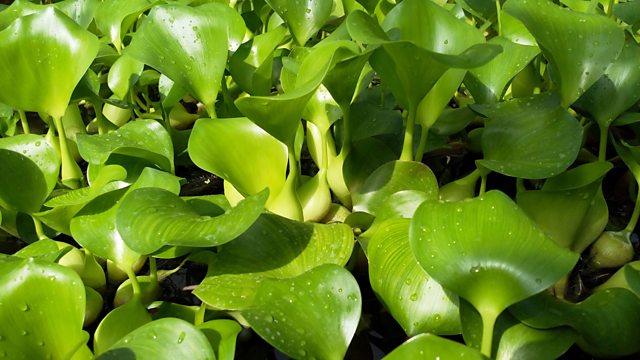 Stoke-on-Trent
Eric Robson and his panel are in Stoke-on-Trent.
Eric Robson and his panel are in Stoke-on-Trent. Bunny Guinness, Bob Flowerdew and Chris Beardshaw answer the audience's questions.
This week, the panellists discuss veg growing in frost pockets, growing lavender from seed, and planting onions to ensure a good crop.
They also suggest low-growing evergreen shrubs, advise on making Willow arches, and nominate plants for a hot, dry indoor space.
Away from the questions, Matt Biggs visits RHS Lindley Library to find out about their upcoming Centre for Horticultural Science and Learning.
Produced by Hannah Newton
Assistant Producer: Laurence Bassett
A Somethin' Else production for BBC Radio 4
Fact Sheet
Q – We live at the bottom of a steep-sided valley which is a frost pocket and can get down to -9C (16F).  The soil is clay with heavy metal slag.  What fruit and veg can we grow?
Bunny – Get raised beds.  You could do runner beans.  Sweetcorn nowadays is ok.
Bob – Leeks and brassicas will be fine. 
Chris – Dryopteris
Q – What is a fool proof way to grow English lavender from seed?
Chris – First I'd try taking cuttings.  Do this after the first flush of growth on a mature plant.  You can also 'layer' it.  It'll be faster than growing from seed.
Bunny – If you find a nice cultivar like 'Silver Sands' or 'Grosso' and you take a load of cuttings you'll get exactly the same lavender.  From seed, it's less guaranteed.
Bob – Lavender seeds love germinating in gravel so plant a lavender next to a gravel drive/path if you can
Q – I can grow everything on my allotment apart from onions.  Why?  I put them in at the end of February.
Bob – Watch out for damaging the basal plate when you push them into the ground.  I start my onions in cell trays rather than putting them straight out
Chris – I mound up around them rather than push them in
Q – Have the panel any suggestions for a low-growing evergreen shrub for a shady corner?  It's heavy soil and we already have three trees in the bed: holly, amelanchier, and snake bark maple.
Bunny – Skimmia pabella. 
Chris – Ruscus; Mahonia aquifolium; Mahonia lomariifolia.
Feature with Matt Biggs
Lupinus 'Ruby Lantern'
Lupinus polyphyllus
Q – Everyone tells me that growing a Willow arch is easy.  For the last five years I have failed to do so.  What am I doing wrong?
Bunny – Normally you can stuff them in any time from September to May and they're fine so I'm not sure. 
Bob – It's better to take the cuttings in the autumn rather than spring. 
Chris – When you take the cuttings the diameter of where you cut needs to be a minimum of 2cm (0.8inch).  I would go for smaller whips 4-5ft (1.2m-1.5m) rather than 7-8ft (2.1m-2.4m).  And plant them about 1.5ft (0.5m) deep. 
Q – I live in an overheated flat with dry atmosphere and double-glazed windows.  What can I grow?
Bob – Palms.  Date palms would cope.  Monstera ('Swiss Cheese Plant').  Billbergia nutans ('Friendship Plant').  'Spider Plant' (Chlorophytum comosum).
Bunny – Use the windowsill as much as possible.  You need to up the humidity levels by grouping the plants together and then misting them.  Then you could try Basil and pepper plants.  You could try a pineapple if you can mist it often enough. 
Q – We have five compost heaps and my husband collects coffee grounds from local shops to put on them.  Is this improving the compost and could we put the grounds directly onto the garden?
Bob – You can use them directly; rumour has it that slugs will try and avoid them
Bunny – You'd have to have mountains of the stuff to be toxic
Chris – Huge quantities could be problematic if there isn't enough other material to provide variety.  With compost you never want too much of one thing.
Q – We have an ancient 'Snowdrop Tree' (Halesia carolina) that's on its last legs.  Can we propagate it?
Chris – You can take a hardwood cutting or you could try layering too.  It would be well worth it.
Q – We're opening our gardens soon and we all have little tricks to get people to visit our plots.  What can the panel recommend to attract visitors?
Bob – Try Eupatorium
Chris – Allow people to name their own rose