Main content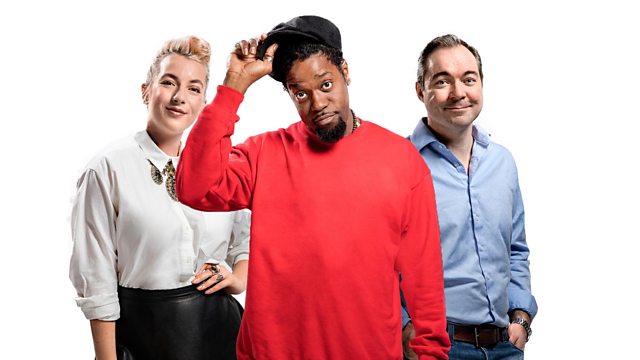 Michel Portal
In the first of two programmes focussing on the contemporary French Jazz Scene, Soweto Kinch presents a concert by clarinettist Michel Portal, with Bojan Z, piano; Nils Wogram, trombone; Bruno Chevillon, bass and Lander Gyselinck, drums.
PLAYLIST
DISC
Artist              Soweto Kinch
Title                The Healing
Composer     Kinch
Album            The Legend of Mike Smith
Label              Soweto Kinch Recordings
Number        SKP003 CD 2 Track 39
Duration       13"
Performers: Soweto Kinch, as, rhodes, prog; Shabaka Hutchings, ts; Karl
Rasheed-Abel, b; Graham Godfrey, d. . 2015           
French clarinettist Michel Portal and his Quintet…. 
​
Clip – Michel Portal – Mino Miro – 38"
Michel Portal Quintet recorded at the 2018 Jazzdor Festival in Berlin
No Hay – 10'03"
Full Half-Moon – 11'27"
Split The Difference – 9'48"
African Wind – 7'40"
Mino Miro – 9'59"
Cuba Si Cuba No – 11'58"
Soweto – 12'53"
Tadorna – 6'19"
Personnel: Michel Portal, cl; Nils Wogram, tbn; Bojan Z, p; Bruno Chevillon, db; Lander Gyselinck, d.
Clip from the Francois Corneloup Quintet – REVOLUT!ON also recorded at the Jazzdor Festival in Berlin
Francois Corneloup Quintet (Corneloup) – Vertigo – 3'44"