Main content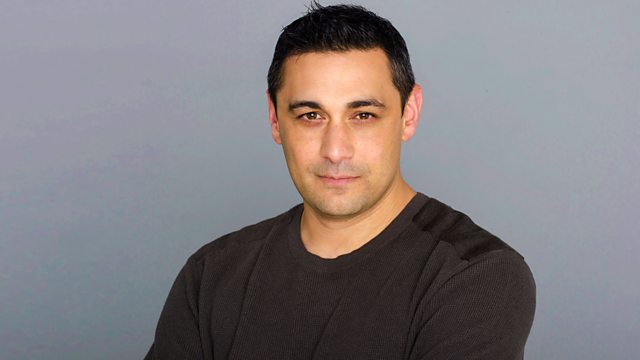 Rules and ethics of genome editing, Gender, sex and sport, Hog roasts at Stonehenge
Rules and ethics of genome editing, gender, sex and sport, and hog roasts at Stonehenge.
When the news broke last December that Chinese biophysicist He Jiankui had successfully edited the genomes of twin girls using the technique known as CRISPR-Cas9, scientists and the public were rightly outraged that such a procedure had taken place. Jiankui is currently being investigated by Chinese authorities for breaking legal and ethical guidelines on human genome editing. This week, in the journal Nature, several top scientists have called for a global moratorium on gene editing in the clinic. Which might be surprising, because we thought these rules were already in place. Dr. Helen O'Neill, a Lecturer in Reproductive and Molecular Genetics at UCL explains to Adam Rutherford what the current rules are, and they debate whether we need a 'voluntary moratorium'.
It's hard to miss the current discussions on sex, gender, and biology. One arena where debates are getting quite heated is sport.
In 2016, the International Olympic Committee announced that male-to-female transgender athletes will be allowed to compete in the Tokyo Olympics in 2020, without having gender reassignment surgery. They do have to demonstrate reduced blood testosterone levels (usually achieved through hormone therapy). Female-to-male transgender athletes can compete 'without restriction'. Gerard Conway, Professor of Reproductive Endocrinology at the Institute for Women's Health at University College London, joins Adam to help us understand many of the issues concerning testosterone and its putative effect on athletic performance.
The festival hog roast has been happening for more than four and a half thousand years. Hundreds of pig bones have been unearthed from henge sites including Durrington Walls near Stonehenge in Wiltshire – and these have helped put together a picture of life in Neolithic Britain, especially when people came together from all over the country, and brought pigs with them for big feasts. Dr. Richard Madgewick at Cardiff University carried out isotopic analysis on the pig bones to work out just how far people travelled with their pigs to attend these social events.
Producer: Fiona Roberts
Take the Synthetic Voices and Personality Test
Podcast
Adam Rutherford goes inside science to explore the research that is transforming our world