Main content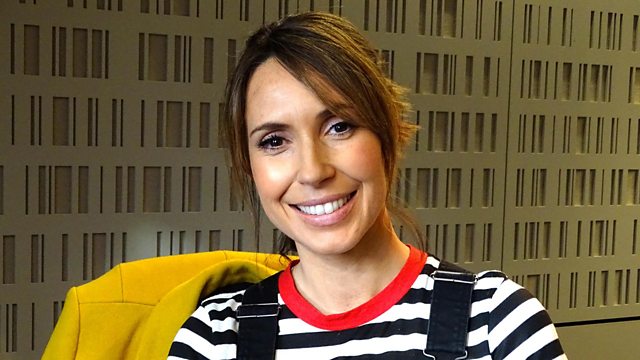 Amref Health Africa
Television presenter Alex Jones makes the Radio 4 Appeal on behalf of Amref Health Africa.
Television presenter Alex Jones makes the Radio 4 Appeal on behalf of Amref Health Africa.
To Give:
- Freephone 0800 404 8144
- Freepost BBC Radio 4 Appeal. (That's the whole address. Please do not write anything else on the front of the envelope). Mark the back of the envelope 'Amref Health Africa'.
- Cheques should be made payable to 'Amref Health Africa'.
Registered Charity Number: 261488
Amref Health Africa
Amref Health Africa is Africa's leading health charity. We partner with women and girls in more than 30 countries to improve access to healthcare and break the cycle of poverty.

This appeal will launch our Health in Her Hands campaign, which shines a light on the female health workers saving and changing lives across Africa, with Amref's support.
Meet nurse-in-charge Lucy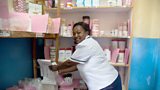 A woman in Kenya is more than 50 times more likely to die in childbirth than a woman in the UK, in part because trained nurses and midwives are in short supply. Nurse Lucy is using her Amref training to ensure women in Kenya can give birth safely and with dignity.
Image © Amref Health Africa
Alex Jones and midwife Helen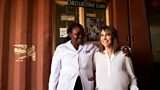 Last spring, Alex Jones visited the clinic Amref runs in Kibera, Africa's largest informal settlement. She met some of the courageous nurses and midwives who work in difficult conditions to protect what matters most: happy mums, and healthy babies.

Image © Lucille Flood
Amref Kibera clinic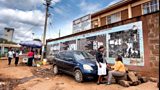 Amref Kibera provides ante- and post-natal care, vaccinations, and HIV treatment and counselling, and runs a full maternity ward. On an average day, the clinic receives between 200 and 250 patients. It's the only clinic in Kibera that provides free healthcare.

Image © Jeroen van Loon
Double your donation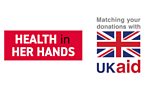 You can help women like Lucy prepare for the next emergency. Give to Health in Her Hands before 7th June and your donation will be matched by the UK government, so you'll help twice as many health workers provide life-saving care.

Public donations to Health in Her Hands will support lasting health change in some of Africa's most remote and marginalised communities. Match funding from the UK government will support the training of nurses and midwives in Uganda .