Main content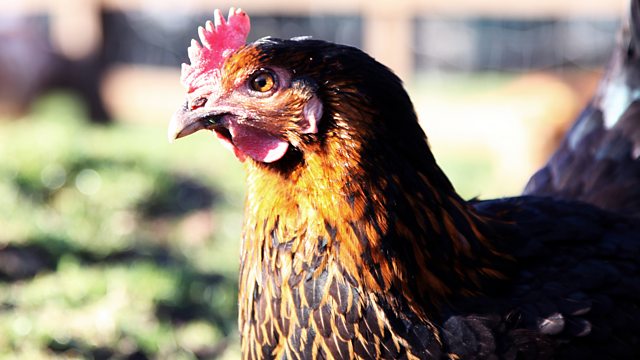 Brexit withdrawal agreement vote; organic farming inputs; starting out in farming; Cheltenham Festival.
Following a parliamentary vote on Theresa May's beleaguered withdrawal agreement, Anna Hill asks: what's next for the UK's farmers and food producers?
Theresa May's Brexit withdrawal agreement has been voted down by parliament - so what does that mean for the UK's farmers, food producers and consumers?
Anna Hill gets reactions from Chris Dodds from The Livestock Auctioneers Association, who is also the Chair of the UK Livestock Brexit Group: a body that brings together key players from the livestock sector across England, Wales and Scotland; and Dr John Whittaker, a former MEP, now a Senior Teaching Fellow in Economics at Lancaster University and part of the group Economists for Free Trade.
One of the biggest problems facing new entrants to farming can be simply getting hold of some land.
All this week, we're looking at agriculture's next generation - and if you don't stand to inherit a family farm, getting a foothold in the sector can be a daunting prospect.
Young farmer Rollo Deutsch believes the best way to get into farming is through shepherding: you can start with just one sheep and build up slowly, renting bigger pieces of land as your flock grows. Rollo got his first pair of sheep when he was nine years old. He's now 23 and runs a flock of 800 on rented land.
Emily Hughes went to meet him near Stow on the Wold.
How do you go about turning 20 acres of poor, stony soil into productive land to grow vegetables - without fertilisers or manure?
That's what one organic grower in the Thames Valley has done: Iain Douglas Tolhurst grows vegetables in South Oxfordshire, where Rebecca Rooney met him in his packing shed.
And Farming Today gives a special mention to its favourite horse name so far at this year's Cheltenham Festival...
Presented by Anna Hill; produced by Lucy Taylor.