Main content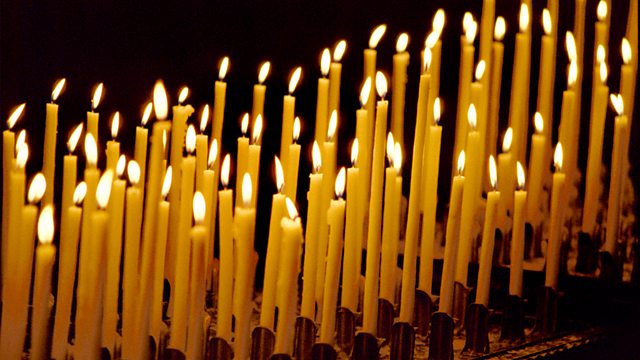 13/03/2019
A spiritual comment and prayer to begin the day with Dr Krish Kandiah.
A spiritual comment and prayer to begin the day with Dr Krish Kandiah.
Good morning. Sometimes it takes a brush with death to really understand life. A friend of mine had emergency heart surgery a few months ago and it has transformed his outlook on life. What he used to take for granted, he sees as an extra gift or a new opportunity. Work is less important, relationships are more important. Watching his transformation has changed me too – sometimes the mortality of others can have that impact. Similarly looking closely at the death of Jesus, brutal and shocking as it is, has also made me reevaluate my life's priorities.
It's in the exchange of words between Jesus and another criminal dying beside him that I see a significant snapshot, not just of the trauma and tragedy of the crucifixion, but of hope and vision and compassion and hospitality.
"Today you will be with me in paradise".
The one giving the invitation is painfully close to death, but is not so self-preoccupied that he won't offer comfort to a neighbor.
The one receiving the invitation is woefully guilty of death, but is not so proud that he does not recognize when he needs help.
And so it is that a criminal gains an eleventh hour VIP welcome into heaven like none other. A brush with death that helps us to really understand life.
Lord Jesus,
Who offered hope and hospitality to the outcast even with your dying breath,
Who welcomed the undeserving with open arms
Help us to offer our every breath, our welcome embrace
For the sake of our neighbours, whoever they are.
Amen.