Main content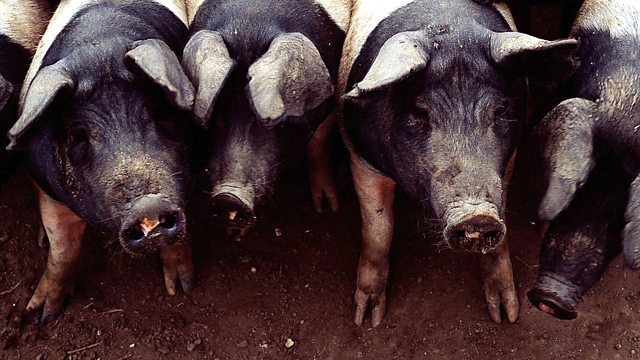 Delaying Brexit vote, no-deal vote, tariff plan, land-managing goats, agricultural careers
Following MPs' rejection of leaving the EU without a deal, Charlotte Smith considers what that actually changes, and whether farmers still need to prepare for all eventualities.
Last night, MPs voted to reject a no-deal Brexit: but what exactly does that mean for the UK in legal terms? And what can farmers and food producers expect from the next vote tonight, on a potential delay to our departure date from the EU?
Charlotte Smith speaks to former Farming Minister, George Eustice, to get his take on the best option for UK agriculture.
Although the House of Commons has voted 'no' on no-deal, that isn't legally binding and could potentially still happen. If that's the case, the government has announced tariffs that will be imposed on certain goods being imported into the UK, just as the EU and other trading partners would put tariffs on our goods exported to them. Up to now, there had been concern amongst UK farmers that, if the government set tariffs too low, itwould allow cheaper foodstuffs produced to lower standards overseas to come into the UK and undercut home producers...
Charlotte asks Nick von Westenholz, the NFU's Director of EU Exit and International Trade, whether this is still a cause for concern.
Meanwhile under the announced no-deal tariff plan, the border between Northern Ireland and the Republic would be subject to different rules. The government says in a no-deal situation, it will not introduce any new checks or controls, or require customs declarations for nearly all goods moving from across the border from Ireland to Northern Ireland.
According to Ivor Ferguson, President of the Ulster Farmers' Union, that would allow a back door for imports into Great Britain.
From Brexit to Bagots: a horned, black and white breed of goat, which isn't used commercially for milk or meat - which explains why numbers have dropped.
But North Norfolk District Council now owns a dozen rare Bagot goats for land management purposes.
Clare Worden visited the flock, including some noisy new arrivals, to find out more.
And as Farming Today continues its focus on the agricultural sector's next generation, we hear how one of the big challenges is making youngsters aware of the variety of careers on offer.
MDS is a graduate scheme that offers management apprenticeships specifically for the food and fresh produce industry. 
Dearbhla Gavin visited an open day in East Malling, Kent, to find out how it works.