Main content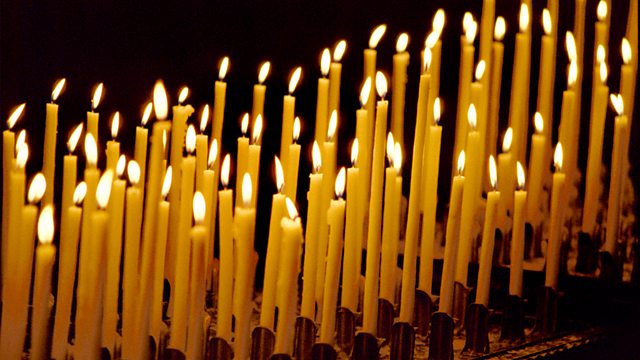 14/03/2019
A spiritual comment and prayer to begin the day with Dr Krish Kandiah.
A spiritual comment and prayer to begin the day with Dr Krish Kandiah.
Good morning. One of the hardest things I have to do as a foster carer is say goodbye to children we have welcomed into our family and loved as our own. It's a unique grief. There's a lingering heartache as the home feels so empty. Fingerprints on walls and small socks at the bottom of the washing basket and photographs on our cameras can bring tears to our eyes for months, even years afterwards. But handing a child over to adopters is also one of the most amazing privileges of being a foster carer. To be in the room as a parent meets a longed-for child, and a child meets a much-needed forever parent is a precious moment indeed.
I am always reminded of this moment during Lent, as just before Jesus dies on the cross he brings his mother and his best friend together there in a poignant introduction.
Mother, this is your son. John, this is your mother.
Throughout the Old Testament, God has always advocated for the fatherless, the motherless, the widow and the orphan. Story after story reinforces that in God's eyes the lonely can be set and secured in families. Now here at the cross, Jesus does not forget those closest to him who are about to be bereaved. Two strangers become family in an adoption moment.
God Almighty,
Who cares for parents without children
And children without parents
Who sets the lonely in families
And defends the vulnerable
Thank you for securing our spiritual adoption into your spiritual family
Help us to emulate your example in ensuring those with no homes are practically welcomed when they most need it.
Amen.