Main content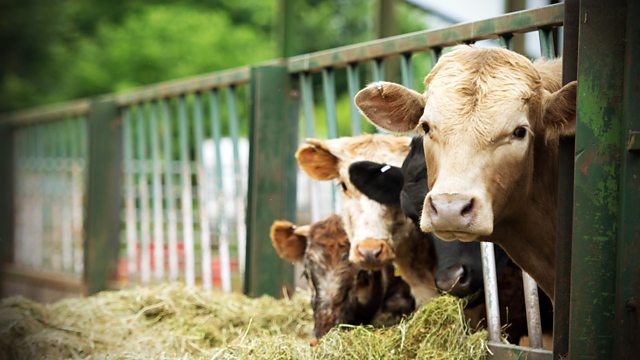 13/03/2019
Adam makes a surprising discovery and Rex offers some advice
It's the night of Jolene's big performance at The Bull, and super-fan Richard Thwaite grabs a spot right in front of the mic. She goes down a storm and Kenton suggests booking in another gig next week.
At the Bull Lily tells Phoebe whilst she's looking forward to Freddie's return she's not looking forward to his reaction to Russ. Later, when she gets Rex's taxi to collect her she confides that she's feeling lost. Rex remembers when he had to look after his dad and Toby did nothing to help. Rex suggests getting a job at a telemarketing company in Felpersham; he often drives some of the workers who all seem to have lots of fun and are around Lily's age. Lily agrees it might just be the thing she needs.
Kate sets up camp in the Home Farm eco-office and helps herself to Brian's scotch and Adam's chocolates. Adam makes her check on the ewes with him for missing yesterday's partnership meeting. She ridicules his aquaponics idea and he points out that it's about time she sorted her life out. He tells her she can stay at Honeysuckle Cottage for a few days while Ian's in Bulgaria.
Countryside Insights from The Archers