Main content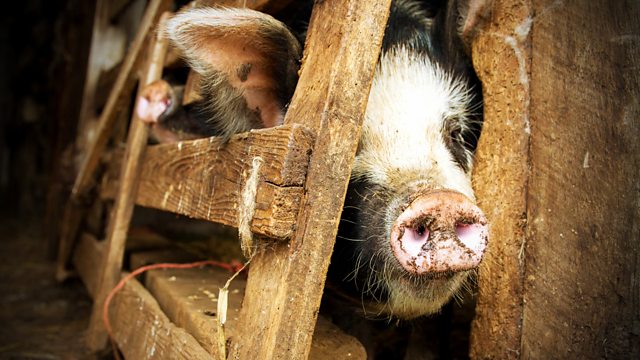 12/03/2019
Susan tries to get to the bottom of things and there's an emergency dash at Brookfield.
At Brookfield Leonard's been visiting frequently. David injures his finger when trying to catch a ewe and Ruth takes him to A&E. They'll need to get Eddie in to cover for David until he recovers which is another expense Brookfield will have to manage.
Susan and Clarrie have noticed that Helen's moods have changed. They wonder whether she might be jealous of Natasha. Susan suggests that they could get Natasha to offer make overs for Pay For a Favour. Poppy's been doing pet portraits to raise money and has already done one for Lynda and Emma.
Adam pitches his aquaponics idea at the Home Farm partnership meeting. He's been speaking to a fish merchant in Birmingham who's interested and knows where he can get buyers for the salad. Alice reports she has now found some other farms to take on her robotics trial.
Lee calls in at the dairy but Clarrie reports Helen is nowhere to be seen and must have left. Dejected Lee leaves without seeing her.
Countryside Insights from The Archers