Main content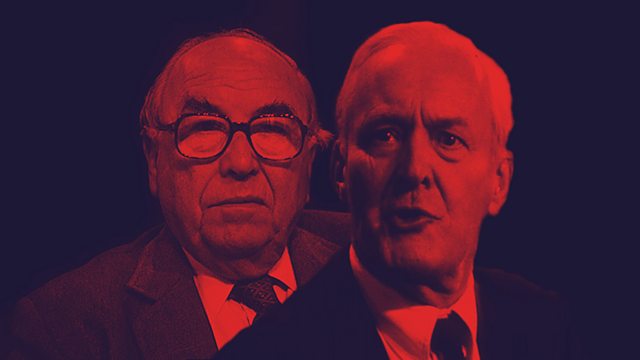 When to Break Up the Party
Historian Steven Fielding draws on the five big splits in the British political parties in the last 180 years to make sense of what's happening in our politics right now.
When do parties split and why? – and what happens next?
As the consequences of the creation of the Independent Group of breakaway MPs play out, Brexit continues to put extraordinary pressure on the cohesion of Labour and Conservative Parties alike.
Professor Steven Fielding draws on the few examples from our history of party splits to dissect what forces cause them, and why some are bigger and longer-lasting than others. He assesses the significance or otherwise of what's happening now against the background not just of the birth of the SDP in 1981, but all the big splits since 1846.
With: Laura Beers, David Davis, Angus Hawkins, Clive Lewis, Martin Pugh, Chuka Umunna
Producer: Phil Tinline
Last on

Broadcast