Main content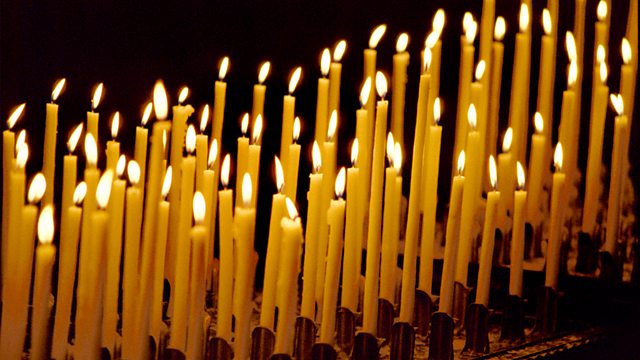 12/03/2019
A spiritual comment and prayer to begin the day with Dr Krish Kandiah.
A spiritual comment and prayer to begin the day with the with Dr Krish Kandiah.
Good morning. I will never forget my first trip to Russia, aged just 16. When the customs officers found the Bibles I had hidden in my suitcase, I thought I was on my way to the Gulag for sure. Instead they asked if I could spare a copy for them to keep! The other lasting memory of that trip was a meal of Russian pancakes and caviar. It was only afterwards that I discovered that the family who served it to me had been saving those ingredients for two years. The fact that they deemed little old me, aged 16, an honoured guest worthy of that sacrifice, stuck with me ever since. Their hospitality challenged me to see others, and serve others, differently.
Jesus' hospitality often had a similar effect. I am sure that boy who offered Jesus his meager lunch of fish and bread never forgot how Jesus turned it into enough to feed thousands. A simple barbeque on the beach was never forgotten by Jesus' disciples. Even a morsel of bread and a sip of wine takes on a new wider significance when Jesus is around.
All this makes Jesus' request from the cross for a drink from an enemy to soothe his parched throat particularly poignant. This unforgettable moment of hospitality challenges us today to give and receive with humility.
Lord Jesus,
Who turned water into wine at a wedding,
Who stilled the stormy waters
Who taught his disciples to quench the thirst of strangers
And Who became a thirsty stranger
Give us today the water of life, and help us give back to you as we serve those in need around us.
Amen