Main content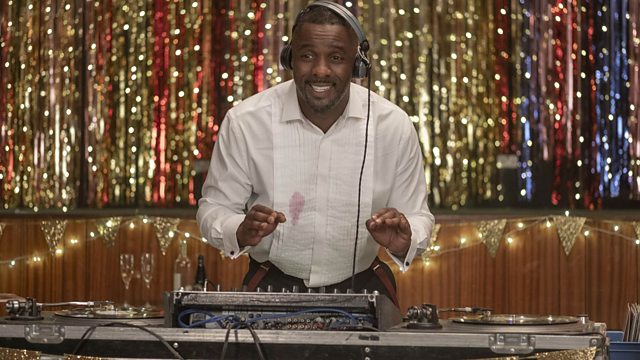 Turn Up Charlie, Fisherman's Friends, Cheeky chappies, David Bowie demo
Idris Elba stars in a new Netflix comedy series Turn Up Charlie, playing a struggling DJ. Fisherman's Friends are live in the studio singing with Tuppence Middleton.
Idris Elba has a new Netflix comedy series: Turn Up Charlie. He plays a struggling DJ and eternal bachelor, who is given a final shot at success when he reluctantly becomes a 'manny' to his famous best friend's problem-child daughter, Gabby. Julia Raeside reviews.
25 years ago the Fisherman's Friends were just a crew of friends in Port Isaac, Cornwall. Some of them were fishermen. They sang sang shanties, nautical and Cornish songs, for fun to locals and holidaymakers. In 2010 they signed a record deal and since then the Friends have performed at the Royal Albert Hall, the main stage at Glastonbury and they've had a Top 10 single. Now there's a lightly-fictionalised feature film telling their story. Fisherman's Friends will sing live in the studio. Also Tuppence Middleton tells us about her role in the film and how it deals with the dilemmas of gentrification, second home ownership in Cornwall, identity, opportunity and loyalty.
The cheeky chappy is a staple of TV comedy- Arthur Daley, Del Boy Trotter - a little bit dodgy but basically a good bloke; always trying to bend if not break the rules, with an ability to believe passionately in third rate projects. You wouldn't want these qualities in most professions you encounter, but they're TV gold. Stephen Armstrong is a fan.
A demo recording of David Bowie singing a very early version of Starman has been unearthed and eagerly seized upon by his fans. How significant is this tape and why do we seem perpetually fascinated by Ziggy Stardust/ The Thin White Duke/ his towering musical genius?
Presenter: Samira Ahmed
Producer: Oliver Jones
Turn Up Charlie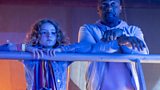 Turn Up Charlie is available to stream on Netflix from 14 March 2019.
Image: Idris Elba (Charlie), Frankie Hervey (Gabby)
Image credit: Nick Wall
Fisherman's Friend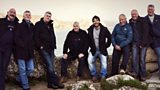 The Fisherman's Friends movie is released in cinemas on 15 March 2019.
Fisherman's Friends' album Keep Hauling is out on release now via Island Records. The band's UK tour ends on 31 March 2019. Full details can be found on their website.