Main content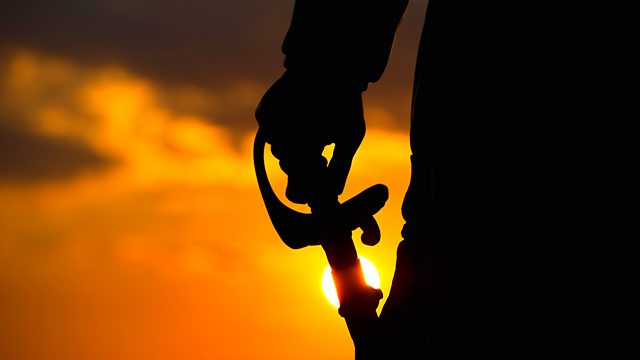 Lorenzaccio
Bold new version by Dan Rebellato of classic French drama by Alfred de Musset about politics, liberty and corruption. Starring Tom Hughes, Toby Jones and Tanya Moodie.
Often referred to as the French Hamlet, Lorenzaccio by Alfred de Musset is one of the great classics of the French repertoire. Written soon after the July revolution of 1830, when King Charles X of France was deposed in favour of a constitutional monarchy, the play scrutinises the strength of republican sentiments in the face of despotic leadership and the challenge of violent overthrow.
This play is a grand, epic, political drama about identity and action. It pivots around key characters, portrayed with clarity and intensity, asking how can good men survive in bad times. The cast includes Tom Hughes, star of Victoria, Olivier Award winners Toby Jones and Tanya Moodie.
Dan Rebellato, leading radio dramatist, has written his own, fresh new version of this striking French classic. An exciting sound world created by award-winning sound designer Eloise Whitmore brings out the intimacy of the fevered discussions about political strategy and moral choices in an immoral world.
The moral ambiguity of political leadership is of great concern in the 21st century, and this 19th century drama is a brilliant exploration of burning issues for today, asking questions about the crises in our own liberal democracies.
Lorenzaccio explores where right intersects with wrong and how absolute political power can intoxicate and derail.
The story
Florence,1537. Lorenzo is a young man from a good family, but he has joined the court of the Medici as an advisor and he is fully participating in their libertine excesses. His family, politically opposed to the Duke, are disgusted by him.
But in reality, Lorenzo has infiltrated the court with the specific aim of assassinating the Duke – however, now he does not know if he can. He has spent so much time pretending to be corrupt, he does not know who he really is. 'I wore vice like a garment,' he declares, 'but now it has become my skin'.
When his brother is murdered and the Duke demands that Lorenzo bring him his own young sister Louisa as his next mistress, it stirs him to action. Even though he no longer believes anything will change, he murders the Duke. As the city erupts, Lorenzo escapes to Venice. Unsure what to do, unsure if his actions will change anything, he makes an existential decision. The plays ends with the status quo maintained, as a new Duke is crowned, and Lorenzo steps out into the open of the Rialto and to certain death.
The cast
Lorenzo….……………………………………………….Tom Hughes
Duke Alexander…………………………………………..Ashley Zhangazha
Philippa Strozzi…………………………………………..Tanya Moodie
Louisa…………………………………………………….Nadia Albina
Cardinal Cibo…………………………………………….Toby Jones
Marquess Cibo…………………………………………...Fenella Woolgar
Marquis Cibo/Peter/Michele……………………………..Shaun Mason
Reporter/Venturi………………………………………….Danny Kirrane
Salviati/Bindo……………………………………………..Kevin Mains
Co-producers…………………........................................Polly Thomas and Eloise Whitmore
Writer……………………………………………………Dan Rebellato
Executive producer………………………………………Jeremy Mortimer
A Naked Production for BBC Radio 3.