Main content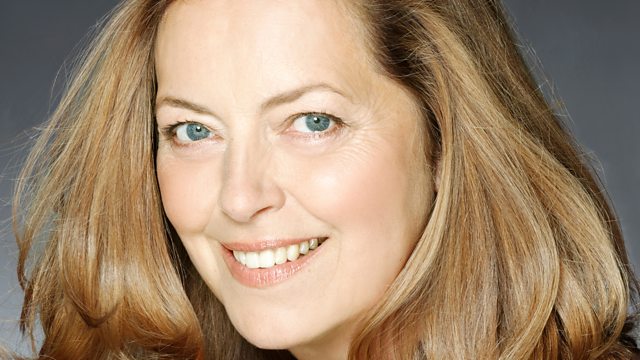 Greta Scacchi
Michael Berkeley talks to actress Greta Scacchi about the music that reminds her of the places she loves – Sussex, Italy and Australia.
From Hollywood to European art house cinema, from Shakespeare to contemporary drama, Greta Scacchi is one of our most versatile actors.
She talks to Michael Berkeley about the film that made her name in 1983 – Heat and Dust – and chooses music from the soundtrack featuring Zakir Hussain.
She reveals how her musical training as a child – learning ballet, piano and singing - has been invaluable when she's been called on to play and sing on film. She particularly loved the character she played in Jefferson in Paris, the eighteenth-century Anglo-Italian artist and musician Maria Cosway, and explains how difficult it was to pretend the play the harp on screen. We hear some of Maria Cosway's music from that film.
Greta chooses music by Satie which reminds her of her mother's ballet school when she was a child. Her mother is still dancing at 87! And we hear one of Canteloube's Chants d'Auvergne, and a Handel aria which illustrate Greta's passion for the theatre; she chooses pieces which remind her of the places she loves – Sussex, Italy and Australia. We get an insight into her passion for jazz with music from Jimmy Guiffre and Fats Waller.
And Greta speaks out about the importance of actors campaigning for causes they believe in – she's passionate about the environment and even posed naked with a cod to draw attention to unsustainable fishing.
Producer: Jane Greenwood
A Loftus production for BBC Radio 3
Archive Unlocked: Two Decades of Private Passions