Main content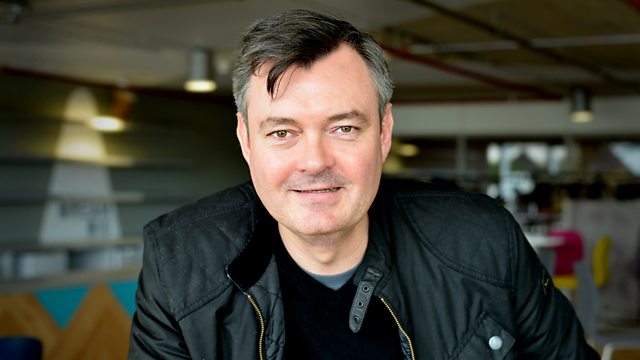 Timewasters, Marty Willson-Piper, Ca Va Studios and Bob Dylan book
Grant Stott meets the cast of the new series of hit time-traveling show, Timewasters.
Grant Stott meets some of the cast of the new series of its hit time traveling show, Timewasters; this time out, our South London Jazz band will leave the 1920's behind and visit a new era in history via their strange, 'malfunctioning lift': the 1950's, and the dawn of Rock n' Roll! (
He also talks to Leyla Josephine about her new show, Daddy Drag: Leyla will perform in drag through the persona of 'Daddy,' exploring themes of masculinity and fatherhood, and how our relationships with our fathers affect us.
Author Tudor Jones will discuss his new book - Bob Dylan and the British Sixties: A Cultural History and Arts Critic, Peter Ross will have a special report on a self-portrait by Artemisia Gentileschi; the most celebrated female artist of the Italian Baroque; it's in Glasgow this month.
Singer/songwriter and guitarist, Marty Willson-Piper will be on hand too. He has worked with an incredible list of bands: most notably The Church, All About Eve, MOAT, and The Saints(!) Ahead of his gig at the Voodoo Rooms in Edinburgh he will look back over his career and discuss his solo show where he performs an eclectic collection of songs from his long history as a singer, a songwriter, a guitar player - and a storyteller!
All that and the next instalment in our on-going series of features on 'Scottish Success stories' we'll have a special report on Ca Va Studios in Glasgow - one of the most well-known and oldest studios in Scotland. Run by Producer, Sound Engineer, Entrepreneur and founder Brian Young, Ca Va has been on the scene since 1974 and started off in the basement of Brian's house…
It has been used by many major Scottish bands like Deacon Blue and Texas, as well as the likes of The Foo Fighters and Oasis!
Don't Miss it!