Main content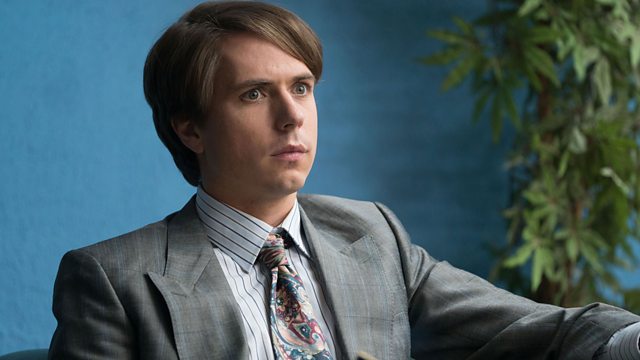 Business is booming for Vincent Swan and the Cachet boys - or it is before a new rival salesperson appears, ripping it up around town and stealing most of their business.
1985. Eight months have passed since Vincent Swan - Essex's premier and most amoral double glazing salesman - teamed up with gangster Ronnie and forced his boss Walshy to sell Cachet Windows to them for a measly pound coin. But after a brief honeymoon period, it turns out having a massively dangerous and violent criminal for a boss isn't that much fun. And this isn't helped by the fact that Vincent owes Ronnie £50,000.
Still, Vincent's got the massive house and middle-class lifestyle he'd always wanted to give his wife Sam. Sam wants to keep it that way, too - but when the Swan's snooty neighbours sign a contract for a brand new conservatory made by - of course - Cachet Windows, alarm bells start to ring. Back at Cachet, disillusioned salesman Lavender is trying to finally take control of his career, while Fitzpatrick is left to pick up the pieces when his wife leaves him for her aerobics instructor, while he spends his evenings locked in the garden shed.
But at least business is booming - or it is just before a new rival salesman appears, ripping it up around town and stealing most of Cachet's business. The team eventually discover it's not a salesman but a saleswoman - and Jo Scott is relentless and ruthless in her pursuit of success. But there's one prize she values above all - Vincent Swan himself.
More episodes
Previous
You are at the first episode
Clips

Credits
| Role | Contributor |
| --- | --- |
| Vincent Swan | Ed Westwick |
| Brian Fitzpatrick | James Buckley |
| Martin Lavender | Joe Thomas |
| Sam Swan | Linzey Cocker |
| Ronnie | Lee Ross |
| Carol | Lauren O'Rourke |
| Jo Scott | Rachel Shenton |
| Walshy | Nigel Lindsay |
| Stacey | Leah Brotherhead |
| Barry/Derek | Steve Evets |
| Brendan | Lloyd Hutchinson |
| Maureen Fitzpatrick | Harriet Webb |
| Natalie Swan | Charlee Lou Borthwick |
| Woman Home Owner | Rebecca Deren |
| Mrs Brown | Stirling Gallagher |
| Dr Brown | Charlie Kemp |
| Robbie Swan | Bobby Smalldridge |
| Director | Damon Beesley |
| Producer | Phil Gilbert |
| Executive Producer | Simon Wilson |
| Writer | Damon Beesley |