Main content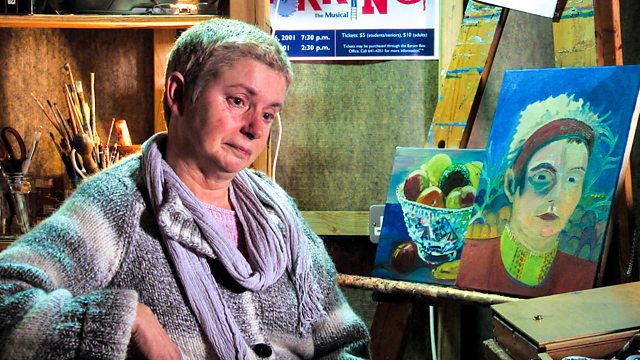 The results are revealed of a six-year medical trial into a new treatment for Parkinson's. Can it give hope to ten million Parkinson's sufferers worldwide?
Filmed over six years this programme follows a group of volunteers with Parkinson's as they take part in a ground-breaking medical trial testing an experimental drug called GDNF. Forty two volunteers undergo complex brain surgery and months of drug infusions via a port embedded into the side of their skull. Can this clinical trial give hope to the estimated ten million affected by Parkinson's globally?
In the second episode, cameras continue to follow the lives of the Parkinson's sufferers who agreed to take part in an invasive clinical trial - testing a drug that could be the first to halt progression, or even reverse, their condition.
The surgery and infusions are medical firsts, offering a whole new way of delivering drugs to the brain. It leads to Pfizer, the world's biggest pharmaceutical company, investing in GDNF and the Bristol delivery system part-way through the trial.
So far, the volunteers have been split into two groups, with half receiving GDNF (glial-cell derived neurotrophic factor – a naturally occurring protein found in our brains) and half just a placebo. Delivered through a revolutionary port in the side of their heads, no one knows who is receiving the active drug in their monthly infusions.
Assessments show significant improvement in some. But Tom Isaacs, 44, from Hertfordshire, who felt better at the end of episode one, now thinks he is 30% worse than he was before the trial. He hopes, along with others who feel they haven't improved, that he's been on the placebo.
There is renewed optimism at the half-way point of the trial as all the volunteers start receiving GDNF. 'It wasn't considered ethical to put people through brain surgery without ever giving them a chance to have the drug', explains trial leader, Dr Alan Whone.
We see some remarkable improvements. Darren Calder, 51, from Wiltshire, can put on his socks himself in the morning, for the first time in years. In Glasgow, 44-year old Bryn Williams' tremor completely disappears. In Cornwall, Kay Cotton, 58, feels like she's been cured. But for Tom Isaacs and his wife Lyndsey, the trial proves a physical and emotional rollercoaster. Tom suffers ongoing complications following further brain surgery to replace his device (including a new titanium port on the other side of his head) but his indomitable spirit continues to inspire
the medical team.
In the summer of 2016, it's time for the trial's principal investigator neurologist Dr Alan Whone to reveal the much-anticipated results. Will the trial volunteers' experiences of the drug as potentially life-changing be borne out by the scientific results? And could this ambitious medical trial finally offer the hope of a cure for Parkinson's?
Music Played
Timings (where shown) are from the start of the programme in hours and minutes
00:03

Ken Elkinson

Finnegan's Wake
Credit
| Role | Contributor |
| --- | --- |
| Director | Jemima Harrison |