Main content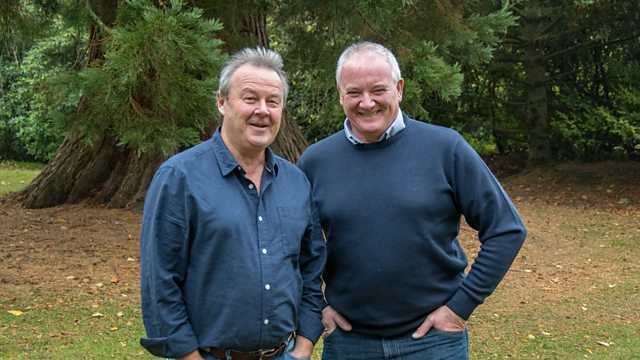 Doug Allan, Ospreys and The Lynx
Join Mark Stephen and Euan McIlwraith for the latest outdoor activities from Shetland to the Borders, plus the key stories for those who live and work in the countryside.
Euan chats to ecologist Dr David Hetherington who has been touring Scotland sharing his research about the relationship between the lynx and people for his book The Lynx and Us.
Mark finds out about a new initiative in Nairn called Green Hive which is about having a sense of pride in your local community and helping the local environment. He caught up with Simon Noble, chair of Green Hive and Kirsty Ellen, development officer to find out more
Euan visits Threave Gardens in Dumfries and Galloway to check out their osprey viewing platform.
Do you know the best places in the country to catch sight of our feathered friends? This week, the Scottish Ornithologists' Club is launching a bird watching app called Where to Watch Birds in Scotland – Mark finds out all about this app when he met Jane Allison, Development Officer of Scottish Ornitholgists at Aberlady
The River Cree in Dumfries and Galloway is one of only three sites known to have Sparling in Scotland and Courtney Rowland, Sparling project officer for the Galloway Fisheries Trust took Mark to see some Sparling.
Earlier this year, wildlife cameraman and photographer, Doug Allan who has worked with David Attenborough on the Blue and Frozen Planet series was in Aberdeen. Mark met up with him for a walk along the beach.