Main content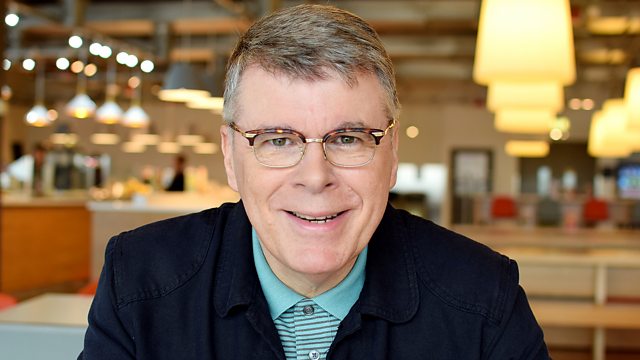 08/03/2019
Air chèilidh, tha an dibhearsanaiche Darren MacIlleathain agus a charaid Eilidh NicAonghais. John is joined by Skye born actor Darren Maclean, and Helen MacInnes from South Uist.
Dà uair a thìde de chòmhradh agus ceòl air leth, còmhla ri Iain Mac 'ille Mhìcheil, a' craoladh beò à stiùdio a' BhBC ann an Glaschu. An t-seachdain-sa, bidh Iain a' cur fàilt' air Eilidh NicAonghais à Bòrnais, Uibhist a Deas. Tha Eilidh an dùil a bhith an sàs san Fhèis ciùil Mòdrun ann an Glaschu air an deireadh sheachdainn. Còmhla rithe, bìth a dèagh charaid Darren MacIlleathain, an cleasaiche agus dibhearsanaiche a tha sinn tric a' faicinn sa là th' ann, ann an riochd chinn-suidhe nan Stàitean Aonaichte, Dòmhnall Trump. Saoil an tadhal esan sa stiùdio cuideachd? Bidh dùil ri gàire gu leòr, co-dhiù. Cluinnidh sinn seanchas Eilidh is Darren, agus ceithir roghainn ciùil pearsanta eatorra. Mar is àbhaist cuideachd, bidh measgachadh math de sheinneadairean is còmhlain aig Mac ílle Mhìcheil fhèin dhuinn. Tha iad sin uile air an taghadh eadar Country, Americana is ceòl Ceilteach, le seann òrain agus feadhainn a tha buileach ùr air an clàradh.
Two hours of chat and music with John Carmichael broadcasting LIVE from the BBC studios in Glasgow. John welcomes two special guests to the show this week.
Helen MacInnes is from South Uist and is taking part in the Mòdrun festival based in Glasgow this weekend. Along with Helen will be actor and entertainer Darren Maclean from the Isle of Skye. Darren is well known for satirically portraying the United States President, Donald Trump. They will each choose a couple of tracks special to them which will complement John's own exceptional choice of music mainly Americana, folk, Celtic and country and western. Stand by for some old classics and newly released songs.