Main content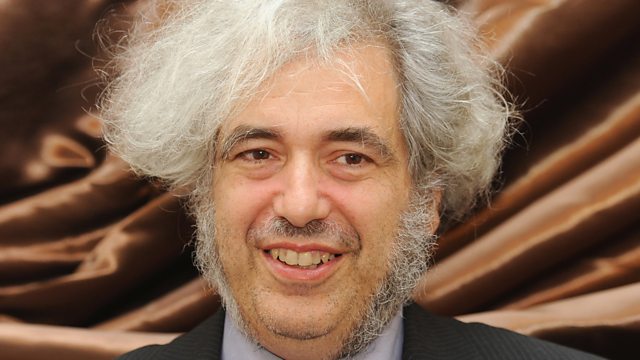 France-Albert Rene, Simon Norton, Belle Tutaev, Dr Ian Adamson OBE, Keith Flint
Matthew Bannister on Seychelles President Albert Rene, mathematician Simon Norton, campaigner Belle Tutaev, historian, doctor and politician Ian Adamson, singer Keith Flint.
Pictured: Simon Norton
Matthew Bannister on
France-Albert René, the Seychelles President who came to power in a coup and stayed in office for more than 25 years.
Simon Norton, the brilliant but eccentric mathematician who became fascinated by public transport.
Belle Tutaev who campaigned for better early learning provision for the UK's children.
Ian Adamson, the Northern Ireland doctor who wrote many learned history books and became Lord Mayor of Belfast.
And Keith Flint, the flamboyant lead singer of The Prodigy.
Interviewed guest: Tim Ecott
Interviewed guest: Alexander Masters
Interviewed guest: Professor Marcus du Sautoy
Interviewed guest: Mary Tutaev
Interviewed guest: Neil Leitch
Interviewed guest: Professor Wesley Hutchinson
Interviewed guest: Helen Brooker
Interviewed guest: Andrew Harrison
Producer: Neil George
Archive clips from: Seychelles Daily TV, 17/04/18; World at One, Radio 4 03/12/81; Early Years Alliance, 23/02/12; Lifetimes: Ian Adamson, Radio Ulster 2002; Keith Flint Interview, Radio 1 09/05/96.
Last on
France-Albert René
Born 16 November 1935; died 27 February 2019, aged 83.
Last Word spoke to Tim Ecott, journalist and author.
Simon Norton
Born 25 February 1952; died 13 February 2019, aged 66.
Last Word spoke to author Alexander Masters, and Marcus du Sautoy, Simonyi Professor for the Public Understanding of Science at the University of Oxford, and author of Finding Moonshine.
Belle Tutaev
Born 8 November 1929; died 15 January 2019, aged 89.
Last Word spoke to her daughter Mary Tutaev, and Neil Leitch, Chief Executive of the Pre-school Learning Alliance.
Dr Ian Adamson OBE
Born 28 June 1944; died 9 January 2019, aged 74.
Last Word spoke to Wesley Hutchinson, Professor Emeritus of Irish Studies at Sorbonne Nouvelle, and Helen Brooker, director of Pretani Associates.
Keith Flint
Born 17 September 1969; died 4 March 2019, aged 49.
Last Word spoke to Andrew Harrison, journalist, broadcaster and editor of Mixmag.
Broadcasts