Main content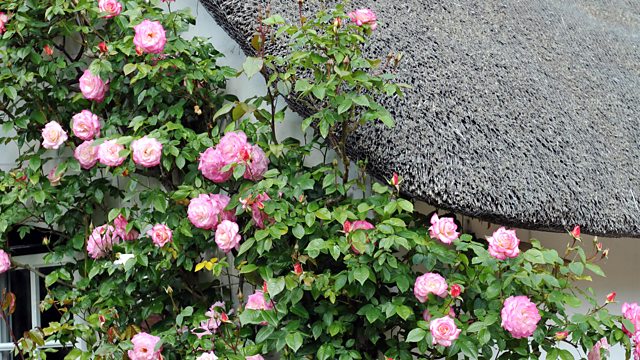 Dunvant, Swansea
Eric Robson hosts the horticultural panel programme from Dunvant near Swansea - with Anne Swithinbank, Christine Walkden and Matthew Wilson.
Produced by Laurence Bassett
Assistant Producer: Hester Cant
A Somethin' Else production for BBC Radio 4
Fact Sheet
Q - How can we turn a disused railway line into a 120-mile garden?
Christine – You could try and turn it into a competition to encourage communities.
Matthew
-          Create displays that have a real impact at certain times of year, e.g. Daffodils.
Anne
-          I recommend Buddleja and annual toadflax (Linaria vulgaris)
Q - How do you tell the difference between a rambling rose and a climbing rose, and what do you do about pruning them?
Matthew
-          A rambling rose produces stems from the ground (eg. Rambling Rector). A climbing rose will have a single trunk from which multiple branches then form.
-          Remove a third of the oldest stems from a rambling rose to leave the younger stems for more flowers. I pruned my Paul's Himalayan Musk (rambling rose) by removing it from the house, where it is attached to wires, and laying it on the ground.
Q – What would you do to encourage a Brugmansia (Angel's trumpets) to produce a full head of flowers?
Anne
-          Plenty of water when they need it, put a lot in the large pot and plenty of feeding.
-          The best time for pruning is in February/March but you can also prune them in the autumn and bring them under glass to protect from frost.
Q – What landscaping advice and suggestions have the panel for front gardens bordering onto a very busy road?
Christine
-          Things with leathery and silver foliage will do very well – like Griselinia, Teucrium (Germanders), Salvias (sage), Phlomis.
Anne
-          I like a low wall and a hedge for privacy. We had a rose hedge and you can grow Clematis and Morning Glory (Convolvulaceae) through it.
Q – When should Forsythia be pruned and how severely?
Anne – Prune immediately after flowering so that it has the rest of the season to grow new wood.
Matthew – I would do it regularly
Christine – Forsythia viridissima bronxensis will only grow up to about 2ft (60cm)
Q – When is the best time of year to relay a lawn?
Matthew
-          The optimum time when the soil is warming up or has warmth in it but there is still the promise of rain; spring and autumn. It needs to be firm enough to prepare it.
-          Do not lay the turf on a lot of fertiliser as it will grow too quickly.
Anne
-          Do not relay new lawn over lawn killed by sun-damage.
Q – I am trying to disinfect my greenhouse, am I wasting my time?
Christine – If it is dirty and there are cracks with algae and moss etc, then there is potential for a breeding ground of pests come the better weather.
Anne – Leave the spiders to help get rid of the pests. The more organic matter you add, the more microorganisms there will be which help to balance the ecosystem in the greenhouse.
Matthew – You can, in theory, steam-sterilise the soil on the floor of the greenhouse.
 Q – How can I get rid of aphids on my plum tree?
Anne – I suggest use a gentle soft-soap-based pesticide if you do not have the natural predators to get rid of the aphids.