Main content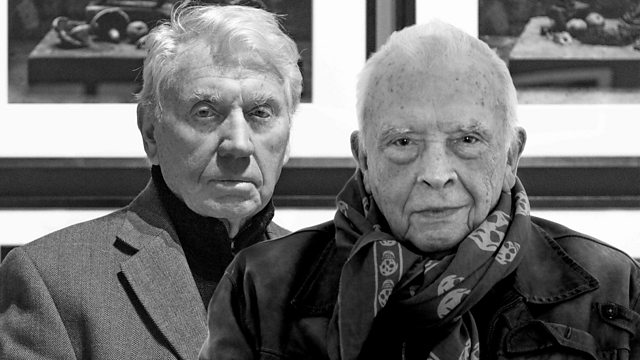 David Bailey, Don McCullin
A pair of photographers look back at their careers, which began in the 1960s. Philip Dodd meets David Bailey in his studio and talks to Don McCullin about his Tate retrospective.
The photographers, David Bailey and Don McCullin, came to prominence in the 1960s but their pictures did more than define a decade. Don McCullin's work in Vietnam, Biafra, Northern Ireland, Cyprus and the Middle East have come to epitomise what we mean by war photography and David Bailey's portraits of Jean Shrimpton, Mick Jagger and Catherine Deneuve established a new idiom for glamour. Yet fame has tended to obscure the full range of both men's work. Bailey, for example, has produced a huge volume of images conjuring up a spectral London as well as his portraits while McCulllin has infused the Somerset levels where he now lives with a haunted beauty. As Philip Dodd discovered when he visited David Bailey in his studio and caught up with Don McCullin on the eve of his Tate show both men have vivid memories of the Blitz and were transformed by their experience of National Service.
Don McCullin is on show at Tate Britain until May 6th 2019.
David Bailey: The Sixties is on show at Gagosian Gallery, Davies Street in London until March 30th.
Producer: Zahid Warley
Last on

Philip Dodd goes to David Bailey's studio and talks to Don McCullin about his Tate show.
Broadcast

Featured in...
Teju Cole, Zadie Smith, Umberto Eco, Peter Singer, David Grossman, Edna O'Brien

Creativity, performance, debate

Dorothy Bohm, Edward Burtynsky, Sean Scully, Dada, Elizabeth Price, Edmund de Waal