Main content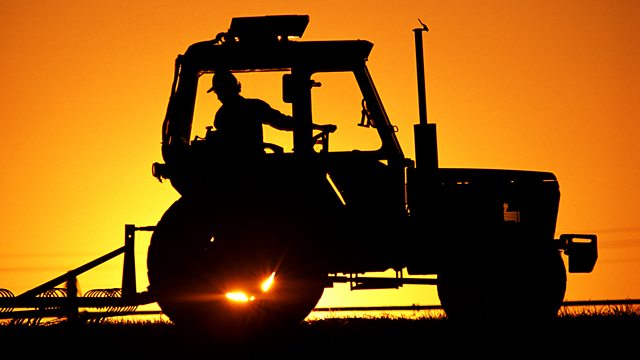 Farmers and activists, peatland restoration and rural services
How would you feel if 200 people opposed to your way of life turned up at your work to protest? Following a vegan protest at a Lincolnshire pig farm, Charlotte Smith finds out.
How would you feel if 200 people who were fundamentally opposed to your way of life, turned up at your home or place of work to protest?
Is there a 'right way' to handle that?
At the weekend, around 200 vegan activists from the campaign group Meat the Victims went onto a Lincolnshire pig farm to protest against UK farming practices.
The protesters stayed at Sandilands Farm for the day, with around half reportedly entering the pig pens themselves.
Farm co-owner Sylvia Hook believes they were responsible for the deaths of two piglets and damage to the hut - while protester Ed Winters says he feels it's a duty to spotlight what's happening in the farming sector.
Charlotte also hears from Julia Mulligan, Chair of the National Rural Crime Network, about the difference between peaceful protests on public land and private.
Peatlands are a vital resource when it comes to carbon capture.
Peat is made up of partially decomposed plant material: this vegetation locks in carbon as it grows in waterlogged ground. The process is helped by spongy sphagnum moss: it can hold several times its own weight in water, which is then steadily released to the vegetation, slowing the rate of decomposition.
But if this delicate balance of water and vegetation is altered, the carbon starts being released.
As part of our soil week, Sarah Falkingham headed out in the wind and rain to Fleet Moss near Hawes in the Yorkshire Dales - where restoration is about to begin, led by Jenny Sharman of the Yorkshire Peat Partnership.
Twenty years since the last rural white paper, a conference today will highlight the challenges facing rural areas - with organisers saying people feel "isolated and overlooked" by a political system seemingly focused on cities.
The Rural England gathering will bring together MPs and rural organisations, to discuss a new strategy to "rural-proof all future national policy".
Charlotte catches up with one of the speakers, Conservative MP Rebecca Pow, who also co-chairs the All-Party Parliamentary Group on Rural Services.