Main content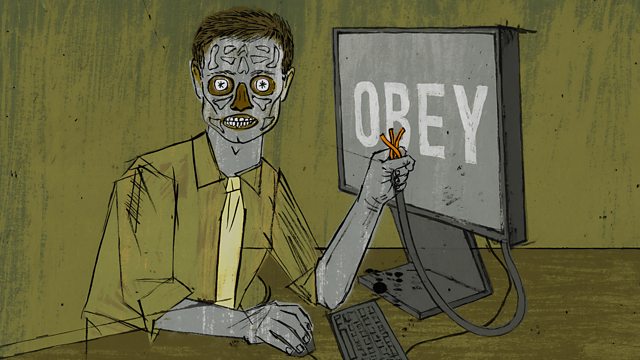 Crutch
Aleks Krotoski explores crutches and complexity.
Aleks Krotoski takes a look at the way we use crutches, in both our offline and online lives.
We all use crutches - from dummies to cigarettes, from computer games and snapchat filters to people or food. It's distraction from whatever it is lying beneath the surface.
But sometimes crutches stop being a short-term solution, and start being part of the problem.
From here, life can get complex.
How much do crutches help us, and how much does it hide the problems we need to tackle head-on?
Producer: Caitlin Smith
Last on
Josh Connolly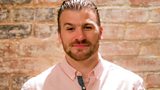 Josh Connolly works as a life coach and mental health facilitator, as well as being an ambassador for Nacoa, the National Association for the Children of Alcoholics. Josh grew up with an alcohol dependent father who died when he was nine. He started drinking and using drugs at 12 and his life spiralled quickly out of control. An alcoholic by 16 and father of four by his early twenties, he gave up alcohol at 24 and now uses his experience to promote positive change within the mental health field.
www.joshconnolly.co.uk
Francesca Angiolillo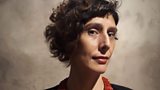 Francesca Angiolillo studied architecture and journalism; she never practiced the former, but has been exercising the latter for the last two decades, writing on literature, visual arts, cinema and, sometimes, on architecture too. Since 2011, she's worked at Folha de S. Paulo, Brazil's biggest newspaper. After years as deputy editor for the cultural daily and weekly sections, last September she began writing mainly on architecture and urbanism. She is also the author of a poetry book, Etiópia (2017).
Jillian Kowalchuk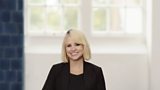 Jillian Kowalchuk is an award-winning entrepreneur, speaker and consultant. She is the Founder & CEO of Safe & The City, a revolutionary crowdsourcing GPS app to identify where people feel unsafe, galvanise resources and use data to empower and drive smarter and safer city initiatives. Jillian has been awarded the Commonwealth Businesswomen Most Inspiring Role Model, WINTRADE Women of Innovation and one of Brummell's Top 30 Inspirational Women City Pioneers. Jillian sits on the Executive Team for the Commonwealth Business Women to educate, engage and empower over 1B women in economic development. She sits on the Department for International Trade's Global Entrepreneurial Programme Alumni Advisory Board to help attract and retain international talent to the U.K. Jillian is a TEDX speaker sharing her experiences breadth of knowledge on gender equality, tech4good and women in STEM. She holds a MSc in Public Health from London School of Hygiene & Tropical Medicine and BA in Psychology, she currently resides in London.
Samuel Arbesman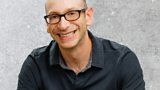 Samuel Arbesman is Scientist in Residence at Lux Capital, a venture capital firm focused on ideas at the frontier of science and technology. He is also a Senior Fellow of the Silicon Flatirons Center for Law, Technology, and Entrepreneurship at the University of Colorado Boulder and Research Fellow at the Long Now Foundation. Arbesman's writing about science, mathematics, and technology have appeared in such places as the New York Times, Wall Street Journal, and Wired, where he was previously a contributing writer. Arbesman is the author of two award-winning books, Overcomplicated: Technology at the Limits of Comprehension and The Half-Life of Facts.
Ivan Cash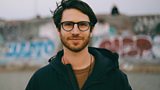 Ivan Cash is an award-winning interactive artist, film director, and founder of Cash Studios, who believes in the power of human connection.
His conceptually-driven, genre-bending media projects spark meaningful conversation and impact culture, having been featured in The New York Times, CNN, TIME, The Guardian, Fast Company, Buzzfeed, The Atlantic, and received multiple Vimeo Staff Picks and Webby Honorees. 
He has been recognized as a Forbes 30 Under 30 artist, an Art Directors Club Young Gun, and a Print New Visual Artist. His work is in the permanent collection of the Victoria & Albert Museum in London and has exhibited internationally, from the Brooklyn Museum to the Australian Museum of Applied Arts & Sciences. Recently, he was inducted into the Citizens' Stamp Advisory Committee, becoming one of 10 members responsible for selecting all US postal stamps.
He believes talking to strangers can change the world, but nothing would make him happier than if you closed your eyes for 20 seconds and just listened to your breath.
Broadcast