Main content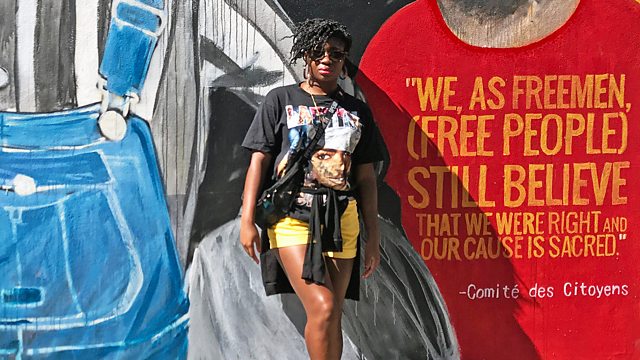 A New School for New Orleans
Clara Amfo meets the staff and artists at The Embassy, a ground-breaking music studio in New Orleans' 8th and 9th district.
Clara Amfo travels to New Orleans to meet the staff and artists from The Embassy, a dynamic, groundbreaking music studio in the 8th and 9th Districts. Based in one of the city's most deprived areas, the studio works with music artists of all kinds to develop creative and professional skills.
Clara discovers an evolving model for musical learning developing in the face of escalating cuts to education, welfare and social investment - in a city still reeling from the effects of Hurricane Katrina 14 years ago. In a place that relies so heavily on its musical history for tourism, is there hope for some of its hardest-hit communities to create a new musical identity?
Initially based solely around music, the team behind The Embassy has since responded to the needs of the community with its 24 Carrot Garden project, and now a new project - The Material Institute - being developed in conjunction with UK-based architecture, art and design collective Assemble.
The Embassy's program director Aimée Toledano balances the challenge of providing meaningful artistic development for those using the Embassy with the much wider obstacles that come with trauma, violence and an uncertain future.
Clara hears the stories of the New Orleans residents finding identity, hope and practical skills from a dynamic approach to creative development and learning.
Produced by Tayo Popoola
A Boom Shakalaka production for BBC Radio 4