Main content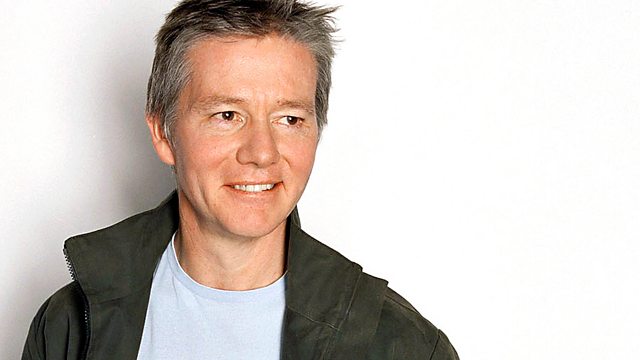 Programme 10, 2019
Tom Sutcliffe chairs the latest contest of the notorious cryptic quiz, today between the Scots and the Welsh.
(10/12)
Today sees the last appearance in the current series of the teams from Wales and Scotland, with Myfanwy Alexander and David Edwards taking on Val McDermid and Alan McCredie. Unusually for both of these teams they have only won one match each so far this season, so they can both be forgiven if slight panic is setting in at this late stage.
Tom Sutcliffe asks the questions, which include the usual healthy scattering of ideas from Round Britain Quiz listeners hoping to trip up the regular panellists. The more clues the teams need from Tom, the more points he'll dock when assessing the final scores.
Producer: Paul Bajoria
Last week's teaser question
Tom asked:
Why might you need a boat to reach a Tito who's no dictator, an Israeli Guy who seems to manage, and one who was eyeless in Gaza?
The Tito who isn't a dictator is clearly not General Tito - but might be Tito Trinidad, the boxer. An Israeli Guy who seems to manage might suggest the football manager Guy Luzon, who had a spell in charge at Charlton Athletic a few years ago. The one who was eyeless in Gaza, described thus by John Milton, was Samson ('Eyeless in Gaza at the mill with slaves'). Luzon in the Philippines and Trinidad in the Caribbean are both islands - and closer to home, so is Samson, which is one of the smaller Scilly Isles off the Cornish coast.
You'd therefore need a boat to reach them all.
The 2019 RBQ League Table
After all the teams have played three of their four games this season, going into today's contest the rankings look like this:
1  South of England   Played 3  Won 2  Drawn 0  Lost 1  Total points 59
2  Midlands   Played 3  Won 2  Drawn 0  Lost 1  Pts 54
3  North of England   Played 3  Won 2  Drawn 0  Lost 1  Pts 51
4  Wales   Played 3  Won 1  Drawn 0  Lost 2  Pts 55
5  Northern Ireland   Played 3  Won 1  Drawn 0  Lost 2  Pts 54
6  Scotland   Played 3  Won 1  Drawn 0  Lost 2  Pts 51
Today's questions
Q1  Why would it be appropriate for Billie Holiday, Patti Labelle, Claudia Johnson and a character created by George Farquhar to drink a type of tea first blended in the 1990s?
Q2  Why might the following have offered relief to a visitor to London's Royal Exchange: a clown created by a King; a factory-made 'English flageolet' fashioned by Robert Clarke; and a popular form of serial literature from the 19th century?
Q3 (Music - from James Smith)  How might you string together this sequence of pieces?
Q4  Bentley's detective, Philip II's son and Conan the Barbarian: why, collectively, might they have been the youngest in the squad?
Q5 (from Michael Gorman)  Can you map out a reason why the weakling Angelo Siciliano, Mount Toubkal, and the father of the nymph Calypso, might all interest Abraham Ortelius?
Q6 (Music)  What do these pieces share with a geyser in Wyoming? 
Q7 (from James Smith)  What kind of tale is told by the plant genus Caryopteris, an astronomical habitable zone, and a stamp which isn't?
Q8 (from Roger Bridgman and James Smith)  How might the following introduce a cryptic quiz: Elvis Presley, a piano concerto first heard in 1811, a Georgian dandy, and a Colonel who didn't mind if he did?
This week's teaser question
Why could you imagine Zoella and Thatcher Joe to have some connection with Graham McPherson?
Don't write in - there are no prizes! - but you can see if you're right when we reveal the solution at the beginning of next week's quiz.