Main content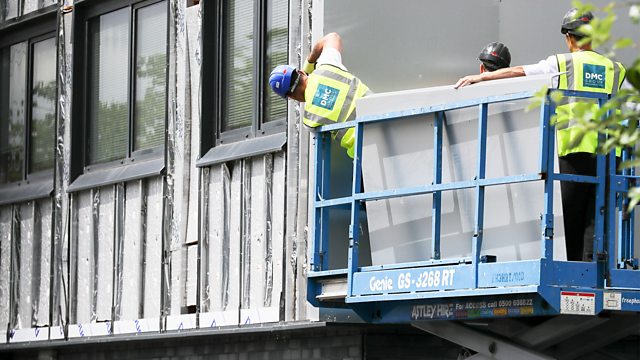 Foreign workers, Flammable cladding, TSB problems
How UK farmers are preparing for life post-Brexit without EU seasonal workers.
The delay in replacing Grenfell style cladding.
The TSB customers still with unresolved complaints.
For the past few years, farmers have been struggling to find enough workers to pick their crops. The National Farmers Union says there was a 12 percent shortfall last year, similar to in 2017. They're worried this will get worse, once the UK leaves the EU. Our reporter, Bob Walker, visits Naylors Flowers, a daffodil farm in Spalding in Lincolnshire, which has set up its own recruitment company to try to secure its workforce. We also hear from Stephanie Maurel from Concordia, which recruits 8,000 workers every year for UK farms and garden centres, and is taking part in a government-pilot scheme to recruit 2,500 workers from outside the EU.
We investigate why work to replace dangerous Grenfell-style cladding hasn't yet started at some private developments. According to the latest Government figures, more than a 160 private residential tower blocks still have flammable cladding. Many developers are still arguing over who should pay to have it removed - them or the homeowners. Our reporter, Melanie Abbott, visits New Capital Quay in Greenwich in South London, where the insurer has agreed to pay for the work but residents still fear it will take years to complete it.
It's coming up to a year since TSB's massive IT failure. Millions of customers were locked out of their online bank accounts for days after the bank tried to upgrade to a new IT system. The meltdown last April cost the bank £330 million and 80,000 customers switched accounts to a competitor. Around 23,000 customers are still waiting to have issues resolved. The bank says they've now dealt with 90 per cent of the 204,000 complaints they've received. We speak to Martyn James from the online complaints service, Resolver, about the remaining problems.
Presenter: Winifred Robinson
Producer: Tara Holmes