Main content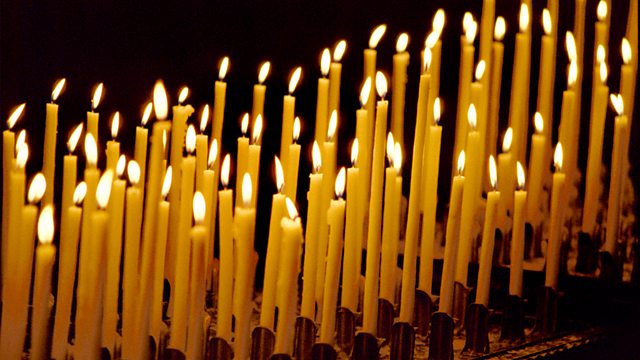 06/03/2019
A spiritual comment and prayer to begin the day with Sister Gemma Simmonds from the Congregation of Jesus
A spiritual comment and prayer to begin the day with Sister Gemma Simmonds from the Congregation of Jesus
Today is Ash Wednesday and the beginning of the Christian season of Lent. Many mark this day by a religious ritual in which they have ashes sprinkled on their foreheads while the priest recites, 'Remember that you are dust, and unto dust shall you return'. These words are intended to remind human beings that we are not the centre of our own universe. We are created by God out of nothing for a purpose and we need to develop a proportionate sense of our place in the great cosmic scheme of things.
While a chaplain in London University I attended an Ashing Service and came out of it, feeling rather pleased to have begun the penitential season. My pleasure was cut down to size when I met a student in the corridor who pointed out to me, in embarrassed tones, that I had a great smudge of dirt on my forehead. 'Yes I know', I said, 'it's Ash Wednesday'. The student looked bewildered for a moment, searching for the meaning of Ash, and then said, 'You know, I've been thinking about giving up smoking too'.
Lent is a preparation for Easter. It reminds us to think and pray especially about what Jesus paid for our salvation – the price of his own life. We are made in God's image, precious and beautiful in God's eyes, whatever we may have done with our lives. Each of us is the treasure, the pearl of great price for which Jesus was willing to pay all that he had. If we are made of dust it's the same dust that the stars are made of.
Jesus our loving God, help us to begin Lent knowing how much you treasure us, and praising you for saving the world.
Amen