Main content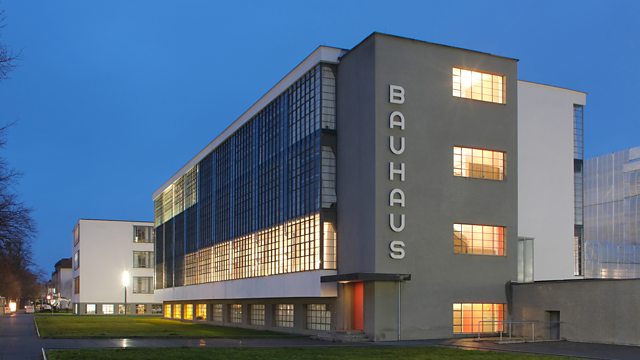 Eleanor Bron reads Fiona McCarthy's biography of the visionary founder of the Bauhaus, Walter Gropius. Today - Alma Mahler.
Eleanor Bron reads Fiona McCarthy's biography of the Bauhaus founder, Walter Gropius.
Gropius was a man of extraordinary charisma. For more than twenty years, from 1910 to 1930, he was at the very centre of European modern art and design. His buildings are still strikingly experimental, his influence on post-war architecture in America and internationally was enormous. As the founder and director of the Bauhaus, he invented a form of creative education that influenced art schools worldwide. But the Bauhaus was more than an art school - it was the birth of a whole new philosophy of art.
The Bauhaus stood for delight, experiment and creative freedom. Gropius gathered talents, including Paul Klee and Wassily Kandinsky, into an art school that became an alternative way of life. Once Hitler came to power in 1933, Gropius' situation became increasingly untenable. The Nazis opposed everything the Bauhaus stood for. Gropius' beliefs and his affiliations left him little choice but to leave Germany. His story is one of exile in a century of buffeting and conflict.
In this entertaining biography, Fiona MacCarthy argues that Walter Gropius's visionary ideas still influence the way we live, work, and think today.
Episode 2:
Just as Walter Gropius was beginning his professional career, he met Alma Mahler, wife of the famous composer Gustav Mahler and the femme fatale of avant-garde Vienna. Gropius was enormously attractive to women - dancing together the night they met, it seems that within minutes he and Alma were totally in love. But inevitably, Gustav Mahler discovers his wife's unfaithfulness. There is a showdown, and he forces Alma to choose. She chooses her husband, but the lovers cannot give each other up.
Reader: Eleanor Bron
Producer: Elizabeth Burke
Executive Producer: Joanne Rowntree
A Loftus Media production for BBC Radio 4