Main content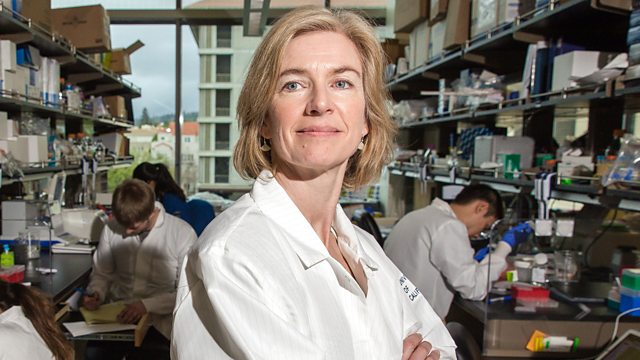 Jennifer Doudna
Jennifer Doudna co-created the revolutionary gene editing technology CRISPR.
CRISPR Cas9 has been described as the greatest biological breakthrough in decades. The hopes resting on this gene editing technology are immense - this week a Swiss drug company announced it is beginning a landmark clinical trial using CRISPR on a patient with a dangerous blood disease. Mark Coles profiles one of the creators of the technology, the American biochemist Jennifer Doudna.
Clarification: In 2018 a federal court confirmed that the patents granted by the United States Patent and Trademark Office to the Broad Institute, MIT and Harvard concerning CRISPR editing of eukaryotic genomes do not interfere with patent claims filed by the University of California, Berkeley where Jennifer Doudna is based. A new decision in February 2019 has granted Jennifer Doudna and her team the patent at the heart of this intellectual property dispute. Jennifer Doudna and her team have been granted several substantial patents for CRISPR technology.
Presenter: Mark Coles
Producers: Viv Jones, Tural Ahmedzade