Main content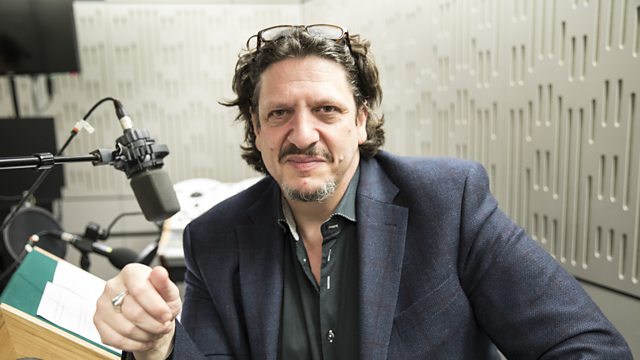 FareShare
Jay Rayner, food writer and presenter of Radio 4's The Kitchen Cabinet, makes an appeal on behalf of the charity FareShare.
Jay Rayner, food writer and presenter of Radio 4's 'The Kitchen Cabinet' makes the Radio 4 Appeal on behalf of the charity FareShare.
To Give:
- Freephone 0800 404 8144
- Freepost BBC Radio 4 Appeal. (That's the whole address. Please do not write anything else on the front of the envelope). Mark the back of the envelope 'FareShare'.
- Cheques should be made payable to 'FareShare'.
Registered Charity Number: 1100051
FareShare
FareShare takes food from the food industry that can't be sold in shops, either because of packaging errors or a short shelf life. That food, which is the same as the food you'd eat at home, is then redistributed through a network of 10,000 frontline organisations, such as homeless hostels, school breakfast clubs, domestic violence refuges, older people's lunch clubs, food banks and hospices. Every week FareShare provides enough food to create almost a million meals for vulnerable people.
How a hot meal gives hope for the future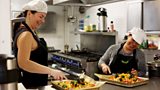 Surviving on part-time work and benefits, single dad John (whose story you hear in this appeal) was 'filled with shame' to see his two-year-old daughter and 10 year-old son go hungry. A community centre like this one provided the family with a hot roast dinner, all supplied by FareShare.
A breakfast boost for every child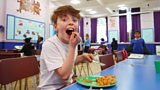 FareShare supplies hundreds of school breakfast clubs (like Bristol's Milpond Primary School) with fresh fruit, bread and cereal. One in five children in the UK now live in a household where food is scarce. These clubs give children who might not otherwise get breakfast a healthy start to the day, and the energy they need to concentrate in the classroom.
The food is something to look forward to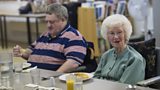 Ninety-year-old Ivy enjoys a three-course-lunch from FareShare (and the chance to catch up with her friends) at Milman Street Community Centre in London. FareShare delivers food to groups like these tackling the all-too-common issues of social isolation and malnourishment among older people.