Main content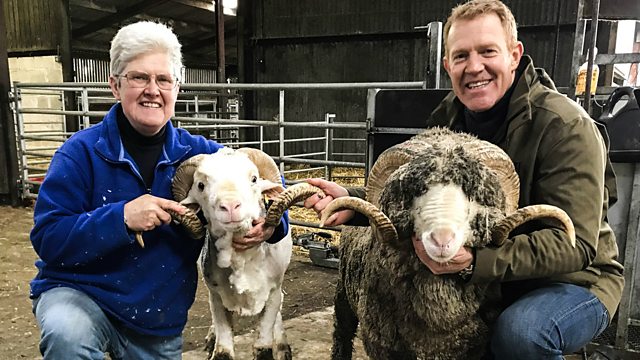 Gloucestershire
Matt and Helen are in Gloucestershire where Matt pays a visit to the world-famous Slimbridge wetland reserve to see how a massive multi-million-pound refurbishment is going.
Matt and Helen are in Gloucestershire where Matt pays a visit to the world-famous Slimbridge wetland reserve to see how a massive multi-million-pound refurbishment is going. Matt gets a sneak peak of Sir Peter Scott's personal studio, soon to be opened to the public for the first time. He also finds out how some old hunting kit is being used to aid conservation. Duck decoys were used to funnel ducks for shooting, but now they are being used to help gather data on Slimbridge's many duck species. Helen is on a dairy farm where two enterprising brothers have come up with a winning use for their produce: kefir, a kind of fermented milk drink from Russia that is currently one of the hottest foodie trends. She also meets an artist who draws with wire and takes her inspiration from the wildfowl at Slimbridge. Also in this programme, Hannah Cockroft is on the Gower helping rid its beaches of plastic. And Adam's in Devon, where despite it being winter, it's shearing time for one special breed of sheep, and Joe investigates the row over how some of the UK's richest landowners want to manage our moorland.
Slimbridge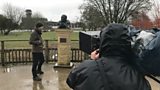 Matt is at a very wet and wintry Slimbridge Wetland Centre, where he follows in the footsteps of pioneering conservationist Sir Peter Scott, who established the reserve in the 1940s. Slimbridge project manager Jackie Harris introduces Matt to the rare Nene geese that Scott rescued from extinction and to the Bewick swans that he loved to paint and study. They step inside Scott's former home on site at Slimbridge, which is soon to be opened as a museum. 
Kefir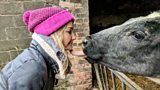 Helen visits a dairy farm where they are doing everything a bit differently. 
Stroud Micro Dairy produces raw unpasteurised milk, yoghurt and a fermented milk-based drink called kefir which is becoming all the rage. 
The farm also boasts an open-air milking parlour and the dairy is even housed in a salvaged lorry trailer! 
Moor Burning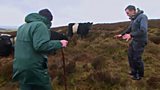 Joe discovers how last year's moorland wildfires sparked a row that is raging on: how best to protect the vital reserves of blanket bog on our uplands.He finds out that this deep peat landscape has proved vital in soaking up water and reducing the risk of flooding, improving our air quality by storing carbon and providing a damp barrier to wildfire.But there are concerns that a land management technique known as rotational burning puts it at risk.So why isn't more being done to stamp it out? 
Hannah Cockroft - Beach Cleaner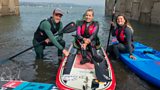 Paralympian athlete Hannah Cockroft heads to the Gower peninsula in south Wales to the beautiful Llangennith beach. 
There she joins a beach clean which has been organised by Laura Truelove, a local rep for environmental charity Surfers Against Sewage. 
Hannah has a go at sieving for micro plastics and gets stuck in with a litter picker, alongside all the other volunteers who have turned up to help. 
Whilst Hannah is dismayed to learn the issue of marine plastics and litter is far worse than she realised she is heartened by Laura's dedication to fighting the problem. 
Later, after all that hard work, it's time to relax with a spot of paddle boarding.  
Merino Wool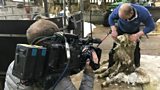 Adam's down on the edge of Exmoor visiting a farmer who's successfully breeding and farming Merinos - a breed of sheep that are more often found in the Australian Outback than in Devon!
Bird from a Wire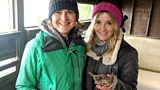 Helen meets artist Celia Smith who sculpts with recycled wire to create the most amazing life-like birds. 
At Slimbridge Wetlands Centre in Gloucestershire, Helen and Celia use a bird-watching hide to observe some lapwings.
And under Celia's tutelage Helen gets hands on with some wire as she tries to capture this skittish wading bird.  
Duck Decoy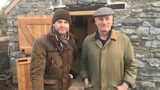 Matt is given a lesson in the art of the duck decoy, a Victorian method of trapping ducks for the table.Today, this system of nets and screens - together with the help of a highly-trained dog - is used for conservation purposes.
Credits
| Role | Contributor |
| --- | --- |
| Executive Producer | William Lyons |
| Series Producer | Joanna Brame |