Main content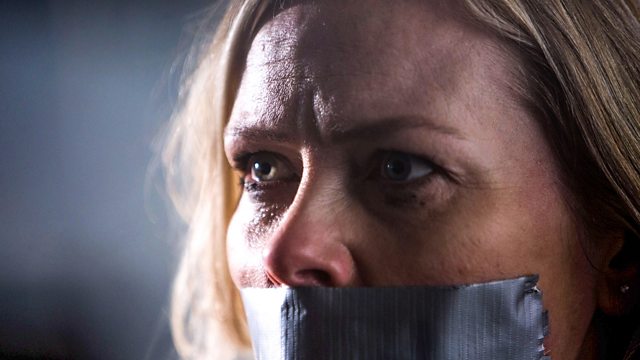 With Skuli now eliminated from its lines of enquiry, and Mayor Hafdis in the clutches of the Hammer of Thor group, has the team lost precious time in its efforts to save Hafdis?
Icelandic Crime Drama Series. Andri was too late to save Mayor Hafdis from being kidnapped and now she is in the Hammer of Thor group's clutches. And after leading police on a wild goose chase, Skuli has at last been found, but he is in no condition to talk to police. Could exposure have done this to him or did something else happen out in the wilderness? While still no closer to finding Finnur's killer, the team must use what little information they have to save Hafdis.
In Icelandic and English with English subtitles.
Credits
| Role | Contributor |
| --- | --- |
| Andri | Olafur Darri Olafsson |
| Hinrika | Ilmur Kristjansdottir |
| Ásgeir | Ingvar E Sigurdsson |
| Vikingur | Aron Mar Olafsson |
| Ebo | Kingsford Siayor |
| Hafdis | Johanna Vigdis Arnardottir |
| Ketill | Steinn Armann Magnusson |
| Thorhildur | Elva Maria Birgisdottir |
| Aron | Stormur Jon Kormakur Baltarsarsson |
| Halla | Solveig Arnarsdottir |
| Barður | Gudjon Pedersen |
| Executive Producer | Baltasar Kormakur |
| Executive Producer | Clive Bradley |
| Executive Producer | Klaus Zimmermann |
| Executive Producer | Daniel March |
| Executive Producer | Agnes Johansen |
| Writer | Clive Bradley |
| Writer | Sigurjon Kjartansson |
| Producer | Baltasar Kormakur |
| Producer | Magnus Vidar Sigurdsson |
| Idea Originator | Baltasar Kormakur |