Main content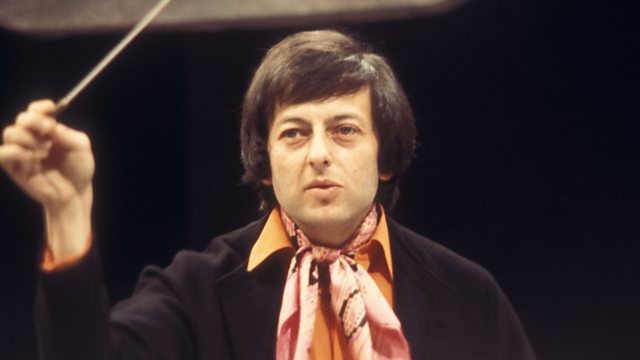 André Previn KBE, John Haynes OBE, Tony Mendez, Lady Grantchester
Matthew Bannister on conductor André Previn, publisher John Haynes, spy Tony Mendez and businesswoman Lady Grantchester.
Pictured: André Previn
Matthew Bannister on
André Previn, the conductor and pianist whose repertoire ranged from the classics to film and jazz music. He took part in a celebrated sketch with Morecambe and Wise.
John Haynes, publisher of the Haynes manuals which gave amateur mechanics a step by step guide to repairing their cars.
Tony Mendez, the CIA operative who smuggled American diplomatic staff out of Tehran disguised as a film crew. The story later became the Hollywood film Argo.
Lady Grantchester, who played a key role in the success of the Littlewoods retail and football pools empire.
Interviewed guest: Edward Seckerson
Interviewed guest: Annette Haynes
Interviewed guest: Peter Earnest
Interviewed guest: Professor Peter Toyne
Interviewed guest: John Suenson-Taylor, Lord Grantchester
Interviewed guest: James Suenson-Taylor
Producer: Neil George
Archive clips from: Desert Island Discs, Radio 4 18/08/1996; How to Write an Instruction Manual, Radio 4 21/08/2009; Argo, directed by Ben Affleck, Warner Bros./GK Films/Smokehouse Pictures 2012.
André Previn KBE
Born 6 April 1929; died 28 February 2019, aged 89.
Last Word spoke to writer and broadcaster Edward Seckerson.
John Haynes OBE
Born 25 March 1938; died 8 February 2019, aged 80.
Last Word spoke to his wife Annette Haynes.
Tony Mendez
Born 15 November 1940; died 19 January 2019, aged 78.
Last Word spoke to Peter Earnest, founding executive director of the International Spy Museum and a 35 year veteran of the Central Intelligence Agency.
Lady Grantchester
Born 8 June 1925; died 2 February 2019, aged 93.
Last Word spoke to Professor Peter Toyne, the founding first Vice-Chancellor and Chief Executive of Liverpool John Moores University, and her sons, John Suenson-Taylor (Lord Grantchester) and James Suenson-Taylor.