Main content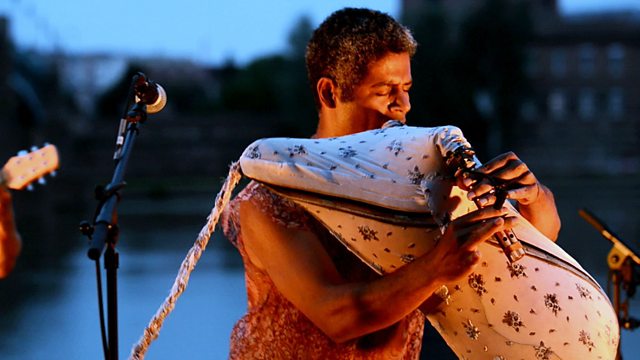 Bagpipes like you've never heard them before
Jennifer Lucy Allan with music recorded at the Late Junction Festival. She also indulges her fondness for bagpipes, including bagpipe jazz, bagpipe drone and Iranian folk.
Jennifer Lucy Allan plays hot-off-the-press live music highlights from the inaugural Late Junction Festival, which began tonight, including a chance to hear a performance from Manchester-based composer Chaines.
Elsewhere, Jennifer also indulges her fondness for bagpipes. Trust her on this…
Is there a more divisive and infamous instrument than the bagpipes? The Scottish Great Highland pipes are renowned for their size, volume, and power, as well as their ability to make certain people run screaming from a room with fingers in their ears. But bagpipes of different shapes, sizes, and specifications have been used in traditional music around the world, for thousands of years. Tonight you'll hear a full glorious range: bagpipe jazz from Rufus Harley, Iranian folk featuring the ney-anbān bagpipe of Saeid Shanbehzadeh, minimalist multi-bagpipe drone by Julia Wolfe, as well as a rare recording of the Royal Army of Oman Pipe Band.
Produced by Jack Howson.
A Reduced Listening production for BBC Radio 3.
Featured in...
We broadcast more live and specially-recorded concerts and opera than any other station.