Main content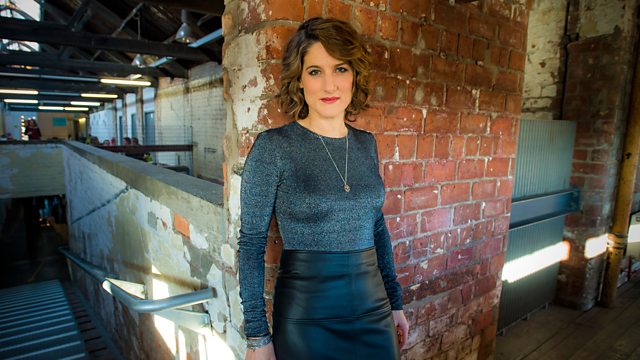 Resident DJ Jayda G plus Chrome Sparks' All Over Mix
Nemone is joined by Canadian DJ - and environmental toxicology expert - Jayda G, and Chrome Sparks provides this week's continuous sound with the All Over Mix.
Nemone is joined by Canadian DJ (and Environmental Toxicology expert) Jayda G. There aren't many electronic artists out there trying to bridge the gap between clubbing and the environment, but we're glad that Jayda G is trying. Following her residency at Brixton's Phonox last month, she now prepares to release her debut album 'Significant Changes' on 22nd March on the almighty Ninja Tune label. She's going to be huge in 2019 and we're very fortunate tonight to have her pick some of her favourite tracks.
Plus Jeremy Malvin AKA Chrome Sparks provides this week's themed mix. Well, theme is loose term as he struggled to come up with a theme, there are some all-time favourite tunes in here, some words of wisdom, and he jumps all over the musical globe. So we've taken it upon ourselves to christen it the "All Over" Mix. We caught him just before he releases the Be On Fire EP on Counter Records (a Ninja Tune imprint). Following his excellent self-titled debut album released last year, the Brooklyn based DJ and producer is much in demand, a true talent, and we're overwhelmed to bring you this truly special piece of work.