Main content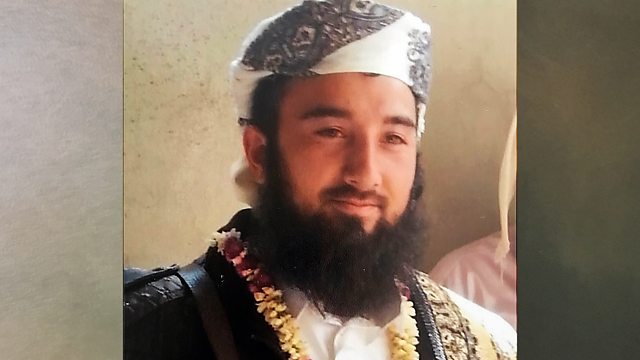 Imprisoned in Yemen
The family of a Cardiff man jailed without charge in war-torn Yemen tell of their anguish over his plight and how they feel let down by government efforts to secure his release.
More about the programme
For the last two years the family of Luke Symons have kept silent about his predicament - imprisoned without charge in a Yemeni jail on suspicion of being a British spy.
Before Christmas they were hopeful that an investigation that cleared Luke of espionage would pave the way for his release.
But two months on, Luke still languishes in a Yemeni jail and his family in Cardiff are now speaking out.
Grandfather Robert and mother Jane explain what took Luke to the Yemen and tell of the  attempts to extricate his young family from the country when it descended into chaos.
And they reveal how they feel they have been let down by the UK authorities.