Main content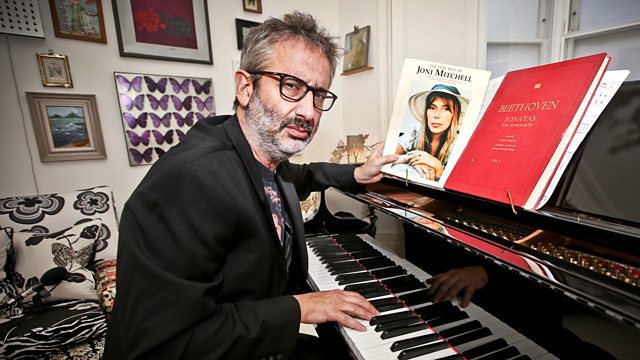 My Trouble with Classical Music
David Baddiel is on a quest to like classical music.
David Baddiel is on a quest to like classical music.
Growing up in the 1970s, David remembers classical music being his parents' big aspirational thing, with compulsory family viewing of the TV quiz show Face the Music, and classical music constantly seeping at low volume from the kitchen radio. David was encouraged to learn the piano, and did quite well until he discovered rock and pop music in his teens, and made the big punk statement of failing his Grade 7, buying an electric guitar and joining a band.
Since then, pop music has been David's true love - the songs of David Bowie, Joni Mitchell, Neil Young and others providing the soundtrack to his life - and he's developed an instinctive antipathy towards the classical music he was introduced to as a child. Now in his 50s, he wants to understand both the psychological and sonic reasons behind this, and find out if he can learn to enjoy it.
David is accompanied by those who share some of his feelings towards classical music, and others who attempt to open it up for him, including members of his family, his friend and comedy partner Frank Skinner, and the music writers Paul Morley and Miranda Sawyer. To unlock his musical thinking, David subjects himself to brain experiments with scientists at Goldsmiths, University of London, and learns to improvise with Professor Adam Ockelford. And, in the first classical concert since his grandfather took him to the Royal Festival Hall in 1974, David returns to the Southbank venue to experience Tchaikovsky's 5th Symphony.