Main content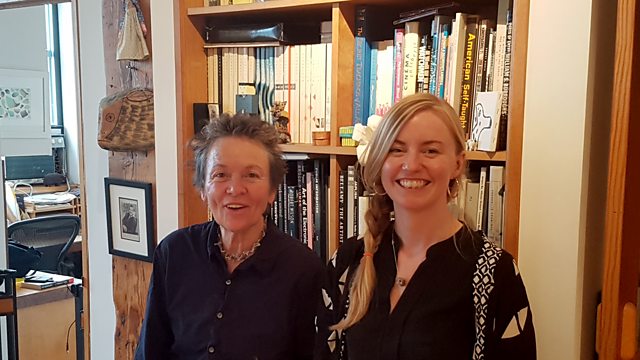 Laurie Anderson with Jennifer Lucy Allan
Laurie Anderson has deep thoughts and an even deeper music collection. Tonight she kindly shares both with Jennifer Lucy Allan and the Late Junction listeners.
It's a privilege to welcome Laurie Anderson to Late Junction as a guest, to swap rare music recommendations with presenter Jennifer Lucy Allan. Along the way they talk about listening and seeing, dreams and virtual reality, meditation and technology, performance and creativity, and Laurie's late husband Lou Reed.
Laurie Anderson is a composer, a pioneering performance artist, a multi-disciplinary maker, and an instrument inventor. She has been described as the "world's first high-tech poet", and has the honour of being NASA's first and only artist-in-residence. She is perhaps most famous for bringing the avant-garde to the British pop charts in the 1980s, with her song O Superman.
Produced by Jack Howson for Reduced Listening.
Last on