Main content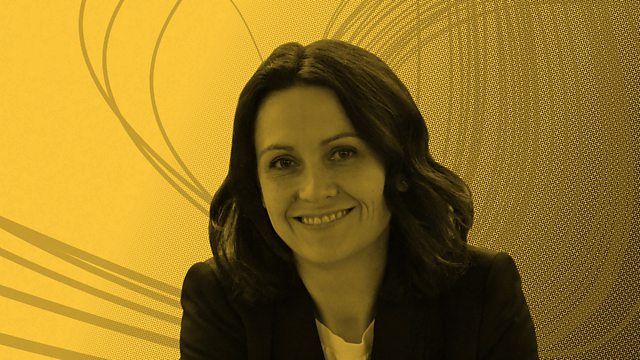 Conductor Natalie Murray Beale reveals her musical inspirations
Natalie Murray Beale opens up a colourful selection of classical music - revealing familiar and unfamiliar works in a new light.
Natalie Murray Beale takes us on a tour of music that makes her think. She describes the intensity of conducting music for a film soundtrack about robots, how playing Bach on modern instruments with vibrato and a very resonant sound can really work, and talks about what she has learned from conductor Esa Pekka Salonen - both in the way he directs an orchestra and how he writes music.
Natalie also chooses a piece by Mendelssohn that illustrates one of the many ways composers over the centuries have used their musical ingenuity to depict storms.
At 2pm Natalie brings us her Must Listen piece, a neo-classical masterpiece that starts in one way and then bursts out in different directions.
A series in which each week a musician explores a selection of music - from the inside.
A Tandem Production for BBC Radio 3