Main content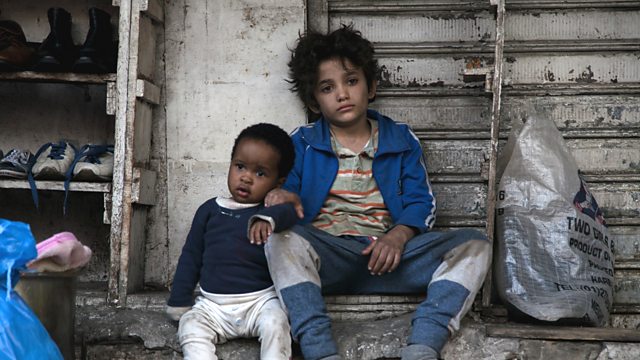 Capernaum, Shipwreck, Nico Walker, Elizabethan miniatures, Pappano's Greatest Arias on BBC4
Palme d'Or winner Capernaum, Shipwreck at The Almeida, Nico Walker's Cherry, Elizabethan miniatures at the National Portrait Gallery, and Pappano's Greatest Arias on BBC Four.
Capernaum was filmed on the streets of Lebanon, using non-professional actors including the child lead. It has gone on to win the Palme d'Or winner and is hotly tipped for the Foreign Language Oscar
Shipwreck is American plawright Ann Washburn's latest play to premiere at London's Almeida Theatre. It's vehemently anti-Trump, but does the polemic get in the way for our reviewers?
Nico Walker's novel Cherry tells his own - thinly disguised - life story. Born in Cleveland served in the US military in Iraq and returned home suffering from PTSD. developed heroin addiction, robbed banks to support his habit and ended up in jail. And that's where Walker is right now, serving out the last 2 years of his 11 year sentence for armed robbery. Is it grim, gripping or ghastly?
The National Portrait Gallery in London is staging an exhibition of Elizabethan miniatures. Exquisite small portaits of figures of the day; bring a magnifying glass!
Papanno's Greatest Arias: the director of London's Royal Opera House explores the attraction and technique involved in these vocal set pieces
Tom Sutcliffe's guests are Kathryn Hughes, Barb Jungr and Boyd Tonkin. The producer is Oliver Jones
Podcast choices:
Barb recommends And Breath Normally on Netflix and Antti Tuomainen
Boyd recommends Harald Sohlberg at The Dulwich Picture Gallery
Tom recommends Great News on Netflix
Kathryn recommends tidying up
Shipwreck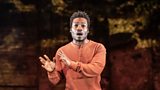 Shipwreck runs at The Almeida Theatre in London until 30th March
Image: Marc Brenner 
Capernaum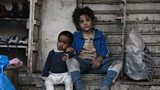 Capernaum is in cinemas from 22nd February, certificate 15
Cherry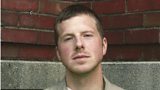 Cherry by Nico Walker is published by Jonathan Cape on 28th February
Elizabethan Treasures: Miniatures by Hilliard and Oliver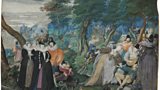 Elizabethan Treasures: Miniatures by Hilliard and Oliver is at The National Portrait Gallery London until 19th May
Photo: An Allegory by Isaac Oliver, 1590-95 © Statens Museum for Kunst – National Gallery of Denmark.
Pappano's Greatest Arias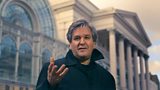 Pappano's Greatest Arias is on BBC Four Sunday 24 February at 21:00.
Subscribe to the Saturday Review podcast
Podcast
Sharp, critical discussion of the week's cultural events, with Tom Sutcliffe and guests