Main content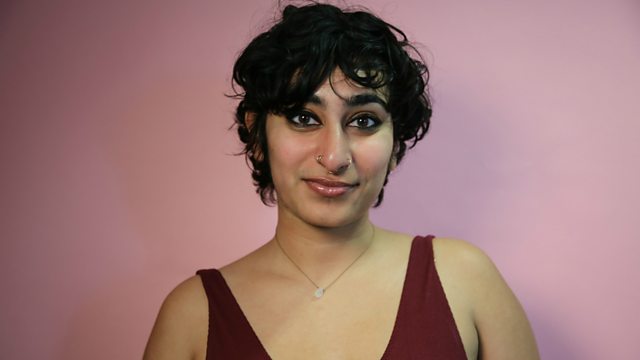 Fatimah Asghar, teenagers and alcohol, nursing's gender pay gap
The poet Fatimah Asghar on being a brown girl in America. Why are men getting better paid jobs in nursing? How can we teach teenagers to drink alcohol safely? Living with herpes.
The poet and writer Fatimah Asghar is the voice behind the web series Brown Girls. She talks about her experience of being a young Pakistani American woman and tells us about her new poetry collection.
Men hold one in five of the best paid jobs in nursing, why? Alison Leary Professor of Health Care at London South Bank University tells us about the latest study in the nursing gender pay gap.
The writer Mariam Khan talks about her anthology 'It's Not About The Burqa' with Salma El-Wardany who contributed a piece about sex.
Is it a good idea to introduce children to alcohol in the family home? How can they be encouraged to have sensible drinking habits? Mandy Saligari, a former addict and author of Proactive Parenting, and Dorothy Newbury-Birch a Professor of Alcohol and Public Health Research at Teeside University discuss.
Clara Schumann was a famous pianist in the 19th century. 2019 is her bicentenary. We hear about her life and success from Beverley Vong, curator of the Clara Schumann Festival at St John's Smith Square and Lucy Parham who created the I, Clara stage tour.
Why is genital herpes still a source of embarrassment? Marian from the Herpes Virus Association and Slyvia and Jess talk about their experiences of herpes.
The artist and author Laura Dodsworth tells us about her latest project which features images of 100 vulvas. Two of the women photographed for the book - Womanhood: The Bare Reality - Lily and Saschan join the conversation.
Presented by Jane Garvey
Produced by Rabeka Nurmahomed
Edited by Jane Thurlow
Last on

Broadcast