Main content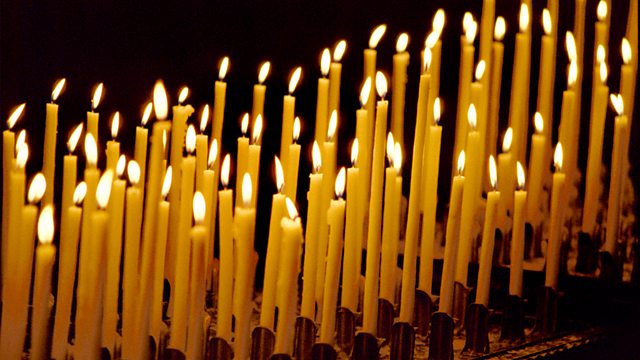 25/02/2019
A spiritual comment and prayer to begin the day with Canon Jenny Wigley, an Anglican Priest in Cardiff
Script:
Good morning. It shouldn't be a surprise to hear someone say,  "I'm not the person that I used to be".  Jobs, hobbies, relationships all change; and for better or for worse, that in turn changes us.
One big change in my family is that we're looking forward to my son's wedding this summer. The time was when I'd be the priest who planned the ceremony with the couple; but now I'm also the mum who's planning a huge family event. More than that, I'm going to be gaining a daughter-in-law, and the whole new network of family relations that she'll be bringing with her. 
'Daughter-in-law' is an interesting concept. There's an old adage that says 'you can choose your friends but you can't choose your family'. Yet those whom we know as 'in laws' come to us through someone else's choice, a family created by law, yes, but also by love.As we've been busy drawing up invitation lists and seating arrangements for the reception, I've been reflecting on the way we'll be giving expression to that creative choice through some of the old wedding traditions. So the custom of seating the two families on either side of the church marks the starting point- our separateness. But once the bride and groom have exchanged their vows, they lead a grand procession down the aisle - and then there's a symbolic mixing and matching of family members who follow them out. The love that brought the couple together also brings the two families together.
That's the theory of course- there are no guarantees.  But if love makes such change even possible, I believe we should seize it with both hands  whenever it comes. 
O God who holds us fast in your embrace, we thank you for all whom we have come to know on the journey of life. Open our hearts that we may learn to be generous in the way we offer love and be ready to receive love in return. Amen.