Main content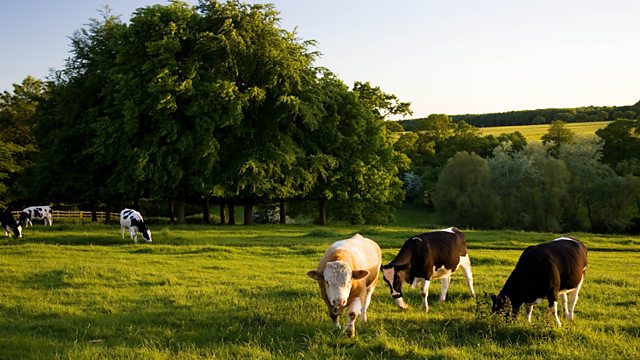 Dog DNA tests and livestock worrying, Sustainable food production, Pollinators on pasture
As lambing season gets underway, new statistics show livestock worrying cost the agricultural sector more than 1.2 million pounds in 2018; so what can be done?
The UK is nearly at 'peak lambing' - traditionally a positive time of year for sheep farmers.
But the pleasure of bouncing new spring arrivals can be undermined by the threat of dog attacks on livestock.
As Farming Today continues its focus on sheep, new statistics from insurers NFU Mutual show that livestock worrying cost the agricultural sector cost more than £1.2 million in 2018. Although that figure was down on the previous year, since 2015 the overall cost of livestock-worrying in the UK has risen by 40 per cent.
Anna Hill hears stories from farmers across the country, who've experienced dog attacks on their flocks - and speaks to Sergeant Tom Carter, lead on wildlife and rural crime at Sussex Police, who thinks its time rural forces take a new approach to combating the issue...
According to global policy commentator Jack Bobo, the next thirty years could prove to be the most important period in agricultural history, in terms of finding a way to farm sustainably.
Mr Bobo, from the American genetic modification firm Intrexon Corporation, told delegates at last week's National Farmers Union Conference in Birmingham that agriculture needs to take action now, to ensure food and environmental security in future.
Heather Simons spoke to him outside the conference hall.
What can farmers do to provide a welcoming habitat for pollinators?
That's the question being asked by a group of Welsh farmers from the Calon Wen Dairy cooperative , who are working with the Bumblebee Conservation Trust on a trial that aims to increase habitats for bees and other pollinators, by managing pasture differently.
Mariclare Carey-Jones visited one of the farms taking part, to find out more.
Presented by Anna Hill; produced by Lucy Taylor.
Last on

Broadcast