Main content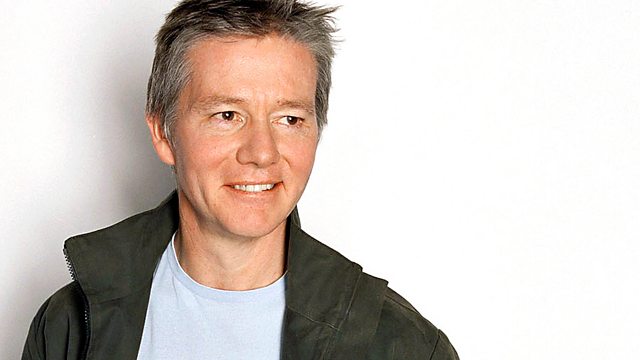 Programme 9, 2019
Tom Sutcllffe puts questions to the teams from the South of England and the Midlands in the notoriously difficult cryptic quiz.
(9/12)
If you can explain why Martin Amis's first protagonist might be bigger than both Jim Cartwright's first play and the performer once known as Clementine Campbell, you could steal a march on today's participants in radio's most notorious quiz.
Tom Sutcliffe welcomes back the teams from the Midlands and the South of England. It's Stephen Maddock and Elizabeth-Jane Burnett against Paul Sinha and Marcus Berkmann. The last time these pairs met, the Midlands scored a narrow victory, so the South will be going all out for revenge today. As usual they'll not only have to work out what the clues refer to, but how they fit together - and the more hints they need from the chairman the fewer points they'll get for their efforts.
Tom will also reveal the solution to the teaser question he left dangling at the end of the previous edition.
Producer: Paul Bajoria
Last week's teaser question
Tom asked: If someone undergoes a medical procedure in Canterbury, someone else is grateful in Taunton, and someone greets a British Prime Minister in York, which room of the house would someone be in in the west end of London?
The clues refer to the postcodes of the places named - so that the medical procedure in Canterbury is a CT scan, and the expression of gratitude in Taunton is TA. The postcode for York is YO - as in 'Yo, Blair' which was the informal way George W. Bush greeted Tony Blair at a summit when he didn't know he was being recorded.
The room of the house visited in London's west end would therefore be the WC.
The 2019 RBQ League Table
The teams' rankings in the current series going into today's contest are:
1  North of England   Played 3  Won 2  Drawn 0  Lost 0  Total points 51
2  Midlands   Played 2  Won 2  Drawn 0  Lost 0  Pts 36
3  Wales   Played 3  Won 1  Drawn 0  Lost 2   Pts 55
4  Northern Ireland   Played 3  Won 1  Drawn 0  Lost 2  Pts 54
5  Scotland   Played 3  Won 1  Drawn 0  Lost 2  Pts 51
6  South of England   Played 2  Won 1  Drawn 0  Lost 1  Pts 38
Questions in today's programme
Q1  Martin Amis's first protagonist is bigger than both Jim Cartwright's first play and the performer originally known as Clementine Campbell. Can you explain?
Q2  (from David Murphy) Dannatt's predecessor, Costner's director and Wodehouse's cricketer  might all have a nominal claim to which musical throne?
Q3  Music - Where might you store these, along with the work of a playwright of the ancient world who satirised theories of learning - and why might you mistake them for a UFO?
Q4  In which context might an NCO, a policeman, three medical operatives with different titles, a famous female ruler, a South Asian mountain pass and a famous explorer all sound like decaying flesh?
Q5  Why might revising a single act of charity give rise to a victim of a Dutch disease, George Lucas's special effects, a salamander and a very tall church?
Q6  Music - When and where might these cheerfully be served?
Q7  During a chemical experiment, a Conservative politician provides some iron, a baroness provides palladium, a motorcycling colonel provides tellurium and a pop star with baggy pants provides moscovium. What does the great science fiction writer bring to the mixture?
Q8  If Mr Nicholson is advised to avoid the main entrance; Hilda's husband to formulate a fresh approach; the Big O not to mince his words; a member of Apollo 1 to take public transport; and a British golfer to check out... 45 other people are waiting for advice as well. To do what?
This week's teaser question
Why might you need a boat to reach a Tito who's no dictator, an Israeli Guy who seems to manage, and one who was eyeless in Gaza?
Don't write to us - there are no prizes - but you can see if your answer matches ours when Tom reveals the solution next week.